Wednesday, September 18, 2019
1:30 – 6:00 PM
Varsity Hall, Union South
Discover why so many Badgers make study abroad a part of their experience at UW-Madison. The Study Abroad Fair features over 90 exhibits highlighting 200+ programs, including faculty- led programs, exchanges, international internships, research opportunities and much more.
Don't speak another language? Not a problem! Check out programs with no language requirements, including opportunities to begin language learning in locations like Costa Rica, Italy and China.
In addition to IAP programs, you'll also find info and resources for programs offered by the College of Agricultural and Life Sciences (CALS), the College of Engineering and the School of Business.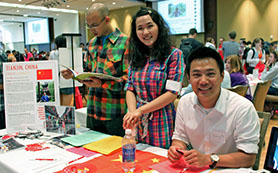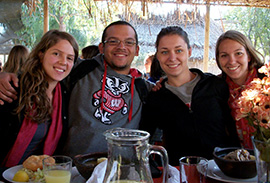 Chat with Program Leaders & Returned Students
Have questions for faculty and staff who lead the program, or students who have returned from abroad? Strike up a conversation at the program tables! Don't forget to ask questions about funding opportunities, academic fit, housing and life abroad.
Info Sessions
Traditions, 2nd Floor Union South
Study Abroad 101                                             2-2:45 pm
Funding Study Abroad                                    2:45-3:30 pm
Internships Abroad                                          4-4:45 pm
Funding Study Abroad                                    4:45-5:15 pm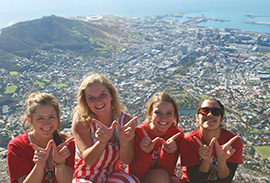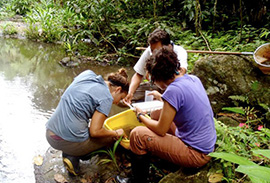 Visit the Study Abroad Resource Center
Can't wait for the Study Abroad Fair to start exploring your options? Visit us on the 3rd Floor of the Red Gym any weekday from 8:00 AM – 4:30 PM for walk-in advising and information from our Peer Advisors!