Study Abroad Fair
Tuesday, September 26, 2023
3:00-6:00 PM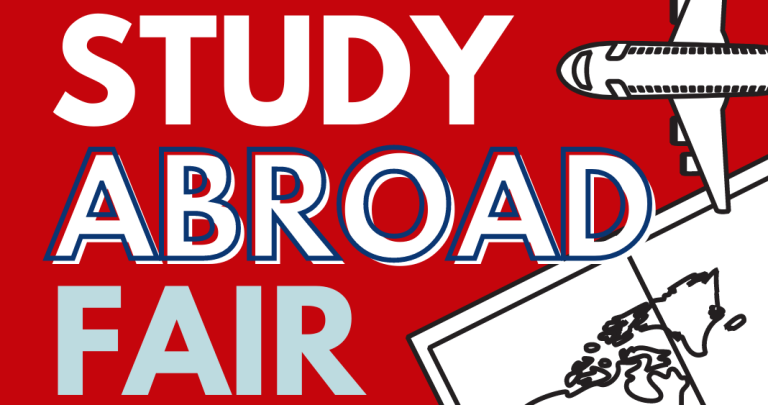 Event Location:
Gordon Dining & Event Center
770 W. Dayton Street, Madison, WI
Welcome Session for Partners
1-1:15 p.m.
Brief presentation by UW-Madison study abroad staff explaining best practices and what to expect during the fair. All partners are encouraged to attend, even if you've participated at our fair in the past.
Refreshments & Conversation
1:15-2:00 p.m.
Connect with UW-Madison study abroad staff and other visiting partners while enjoying light refreshments.
Table Set Up
2-3 p.m.
Set up table and final preparation for the fair. Ready for doors to open at 3 p.m.
Study Abroad Fair
3-6 p.m.
Food and beverages will be available to visiting partners and UW-Madison staff in a room adjacent to the fair.
Clean Up
6-6:30 p.m.
Please take all materials you brought with you or place near designated recycling bins. Any left over materials will be recycled.
Event Location
Gordon Dining & Event Center
770 W. Dayton Street, Madison, WI

Airport
Madison's airport is the Dane County Regional Airport (airport code: MSN)
msnairport.com/parking_transportation/ground_transportation.aspx

Ground Transportation
There are frequent buses to and from Madison and Milwaukee, Chicago, and Minneapolis/St. Paul: Van Galder (Coach USA), Badger Bus, Megabus
To move around campus, there are free buses that circulate through – the most useful routes are the #80, #81, and #82 which run about every 10-20 min. For route schedules and maps, you can use the buses tab on the left menu bar of the UW- Madison campus map.
Routes will also show on Google Maps.
Parking
Visitor parking can be limited on campus.  A live count of visitor parking in campus gated lots is displayed on the visitor parking availability page.  We recommend the following locations:
Lake & Johnson Ramp (Lot 46), 301 N. Lake Street
Fluno Center Garage (Lot 83), 314 N. Frances Street
Grainger Hall Garage (Lot 7), 325 N. Brooks Street
City of Madison State Street Campus Garage, 415 N Lake St
We have found it helpful to have the following items at your table:
Program materials for students to take.

Directions for shipping materials will be provided via email.
Please note:  Any materials for programs that are not approved by UW-Madison will be marked with a sticker. Materials left over after the fair will be recycled.

Reusable water bottle
Watch
Cough drop/throat lozenge
Comfortable shoes
Please consider reducing your environmental impact by exploring sustainable materials.
Food and beverages will be available to staff during the fair.
Located next to the International Academic Program (IAP) office in the Red Gym is the Memorial Union, which has food options, ice cream and Peet's coffee as well as indoor and outdoor seating. If the weather is nice, you can get a lakefront seat at the Terrace.
 Union South is another large campus space with additional food options and ample space for work or meetings.
 There are many  more coffee and dining options on State Street, which runs from campus to the Capitol building.
Take a stroll along the Lakeshore Path that runs along the edge of UW-Madison's campus to enjoy the beauty of nature and views of Lake Mendota.
Explore the UW-Madison campus:
Explore the city of Madison:
Feel free to contact us if you would like more information about things to do in Madison.  We're happy to give you restaurant recommendations, schedule a campus tour, or put you in touch with our staff for individual meetings.