Kamika Patel
Position title: Engagement Intern
Pronouns: she/her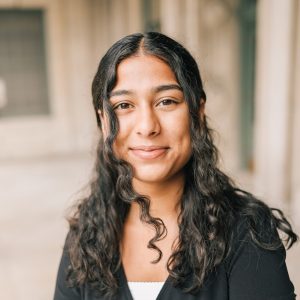 Programs:
IES Buenos Aires Latin American Societies and Cultures
Lund University Exchange
University of Oslo International Summer School (ISS)
Major: International Studies, Communication Arts
Certificate: Business, Educational Policy
Kamika spent the fall semester of 2022 in Buenos Aires, Argentina with Global Gateway, the spring semester of 2023 in Lund, Sweden at Lund University, and the following summer in Oslo, Norway at the International Summer School on the Brittingham Viking Scholarship program. As an International Studies and Communication Arts major, Kamika has always been interested in becoming a global citizen and developing her multicultural perspective. Her individual study-abroad experiences in different places around the world allowed her to explore diverse cultures and make strong global connections. She was constantly amazed by the countless instances in which what she learned in an academic setting played out or was relevant to happenings outside of the classroom. Given the relationships she has formed and all that she has learned abroad, Kamika is eager to return to all of her study-abroad destinations at some point in the (hopefully near) future and continue traveling to new locations.