Hannah Roberg
Position title: Wisconsin in Washington Program Manager
Email: hannah.roberg@wisc.edu
Address:
100 Maryland Ave NE, Suite 420, Washington, DC 20002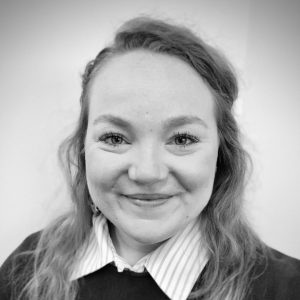 With a passion for human rights, which I believe to include access to quality higher education, and, and furthermore, to include study away opportunities, I have been working in the field of education for nearly a decade. As the Wisconsin in Washington Program Manager, I intently combine my previous work experience, especially that of internship program management, and my Badger pride as a Madison native. I support student interns in applying for opportunities, during their session in Washington, DC., and beyond as alumni.
For my bachelor's degree, I earned a double-major in Political Science and Global Studies, minor in Russian, and a Teaching English as Foreign Language (TEFL) Certificate from Hamline University in St. Paul, MN. I studied abroad in Russia three times and Costa Rica once. For my master's degree, I earned a Master of Laws (LL.M.) in Transnational Crime and Justice from the University for Peace with programming on United Nations headquarters in Turin, Italy.
Prior to this role at UW, I taught English in Madrid, Spain, served as a Fulbright in Tyumen, Russia, worked for various educational nonprofits, and even worked at UW-Madison on campus in two other positions: as the Electrical and Computer Engineering Graduate Student Coordinator and as an Undergraduate Admissions Support Staff member. In Washington, D.C., I most recently served as the Director of the Hispanic Association of Colleges and Universities' internship program.
Outside of work, I am obsessed with traveling, Badger Volleyball, my dog, and thrifting + farmer's market weekend mornings with my cousins in DC.