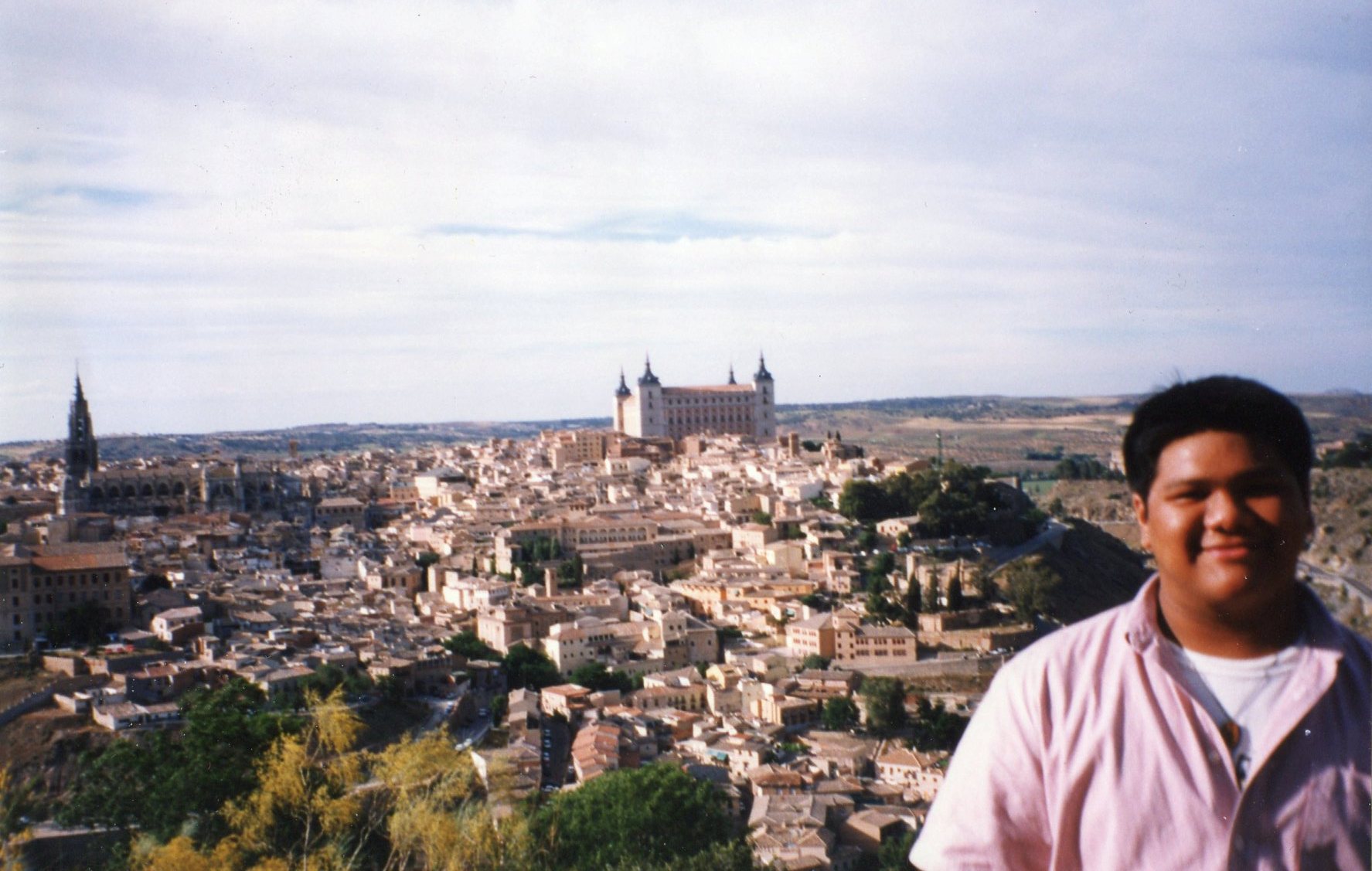 Name: Gabriel Javier
Profession: Assistant Dean of Students and Director of the Multicultural Student Center at UW-Madison
Study Abroad Location: Madrid and Barcelona, Spain 2001
Traveling to a new country can be overwhelming at first.  How did you adapt to the cultural norms and expectations of your host country?
With so many new things and so much new stimulus, it can be really hard to know what to do and where to go – my best advice, especially if you are travelling alone, is to research the host country well. In my research, I made sure to get many different viewpoints and voices about perceptions of local culture, customs and practices. Don't go with just one guide or travel book. Ask friends of perceptions or see if they have friends that have been abroad.
Were you presented with new safety concerns while abroad? How did you address them?
Safety was always a concern, so it is important to know that the same ways that your watch for your safety at home in a new city should apply abroad. If I was going out to a disco or a social, I made sure to go with at least one other person and that we communicated with each other what our expectations of the evening would be – if we were separated, where would we check in; that we would avoid leaving with people without letting others know; that we would make sure to do an honest "gut check" about situations, etc.
How do you measure a country's LGBT friendliness?
Again, research is a big factor. While a country's laws and policies can be a good indication, it's not the only one to keep in mind. For example, there may be countries that have inclusive LGBT policies, but whose environments still seem very unfriendly. Similarly, there may be a host country that may not have formal protections of LGBT people, but are actually very friendly towards LGBT visitors. Regardless, knowledge of applicable laws towards LGBT people is important.
Another thing you might consider is looking for LGBT organizations in the host city or country. Many LGBT organizations, even internationally, have an online presence and reaching out to these organizations and learning about the events that they have and the types of programs that they offer may offer a good snapshot of a place.
In what ways did you grow as an individual from your study abroad experience?
I think that my study abroad experience helped me put into perspective how I understand my multiple, intersecting social identities. Studying abroad also took me out of my Western, US-centered worldview. To this day I reflect on experiences abroad that help me frame how I learn and interact with people on an everyday basis. When I think about the different cultural influences that affect a person's decision to come out to their family, for example, I remember learning about family structure and expectations that exist in other cultures.
What is the most important piece of advice you could give to an LGBT student considering study abroad?
Go for it! But remember that the experience will only be rich if you throw yourself into it through the lenses of all your identities. That is to say – experiencing a new place as an LGBT person is only one way to experience a place. Remember to prepare by doing good research. And, eat everything!