Congratulations to our 2019 Study Abroad Photo Contest winners!
Badger Pride
Cultures in Communication
In Class and On the Job
Postcard Perfect
Out in the Field
Badger Pride
Show us how you demonstrated your Badger pride while abroad.
1st place: 120 Degree Switch
Photographer: Rachel Bonin
Photo Location: Wanaka, New Zealand
Description: New Zealand may be a gorgeous country with a variety of cultures, foods, mountains, and beaches to offer, but it will never compare to Wisconsin's Polar Vortex. Traveling to this breathtaking country, going from -60 to 80 degrees Fahrenheit, was worth the shock to my system. Throwing up the W at the top of every mountain like a true Badger.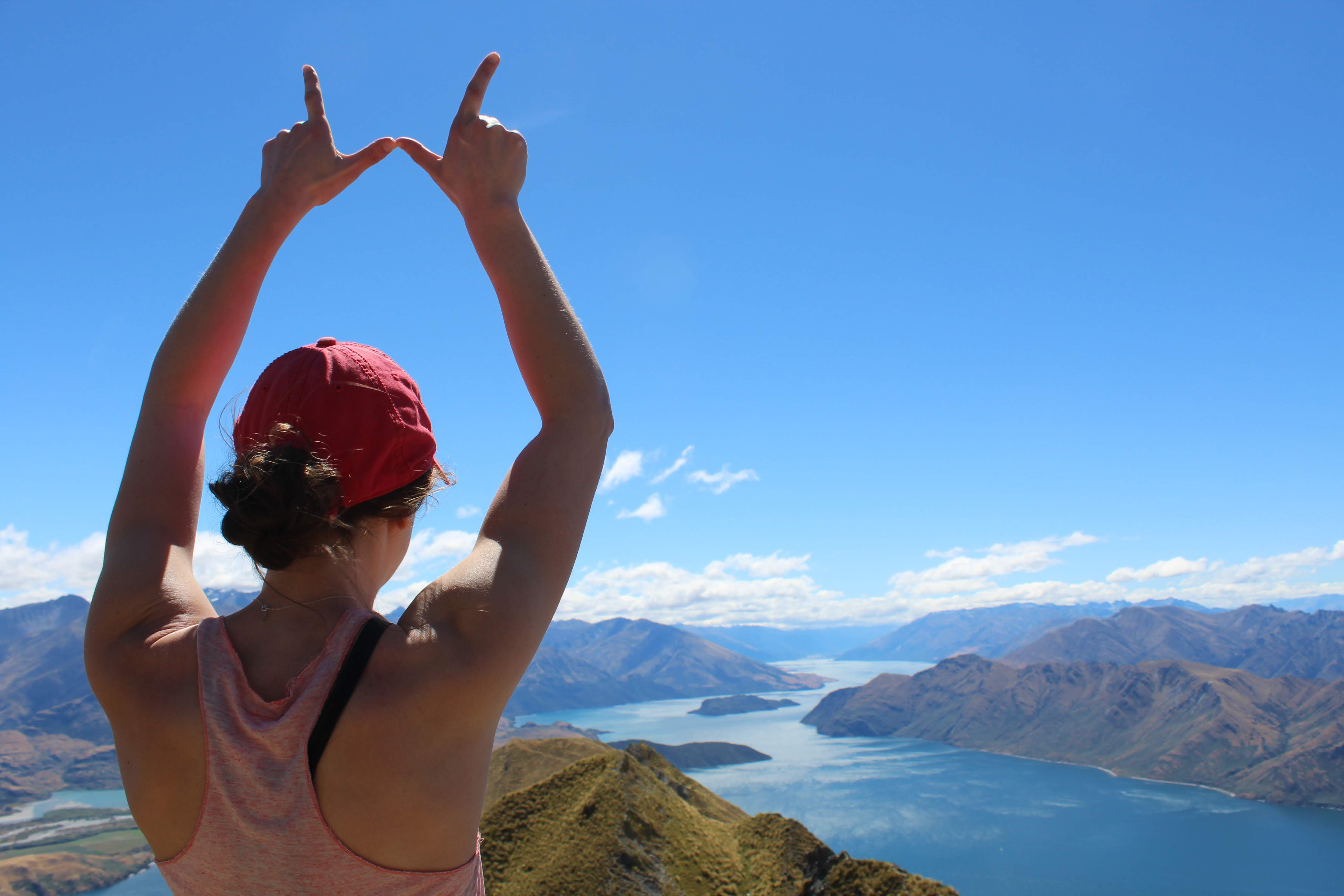 2nd place: Badgers Abroad
Photographer: Elizabeth Ierulli
Photo Location: Kinvara, Ireland
Description: We met through one of my friends attending BI Norwegian Business School in Oslo and two of her friends attending the National University of Ireland in Galway with me. One of the many perks of studying abroad is meeting so many new people and making many new friends!
(photo not yet available)
3rd place: Morning Hike
Photographer: Heather Koski
Photo Location: San Juan La Laguna, Guatemala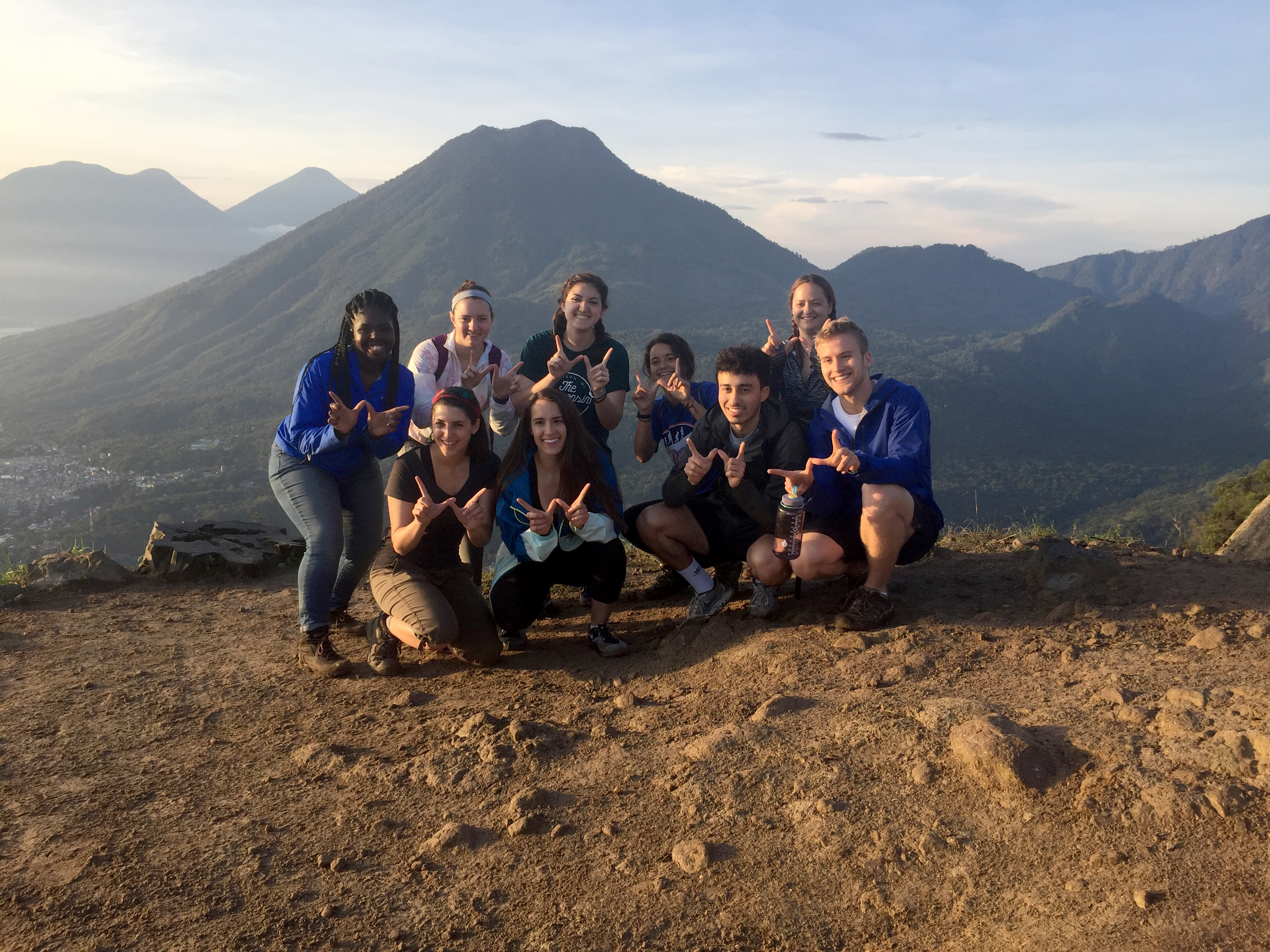 Honorable mention: Swiss Skiing
Photographer: Berit Thorson
Photo Location: Davos Parsenn, Switzerland
Description: I am a ski racer, and it has always been a dream of mine to ski in the Alps! We got up at 5:30 and were on the road by 6:05 – it was a two hour drive to Davos. We started skiing at about 9 am and didn't stop until the mountain closed at 4:30, when we made the two hour drive back to Zurich. The day was long, but worth every ounce of exhaustion. It was an incredible experience to ski in Switzerland, but it definitely made me miss my friends on the Wisconsin Alpine Team!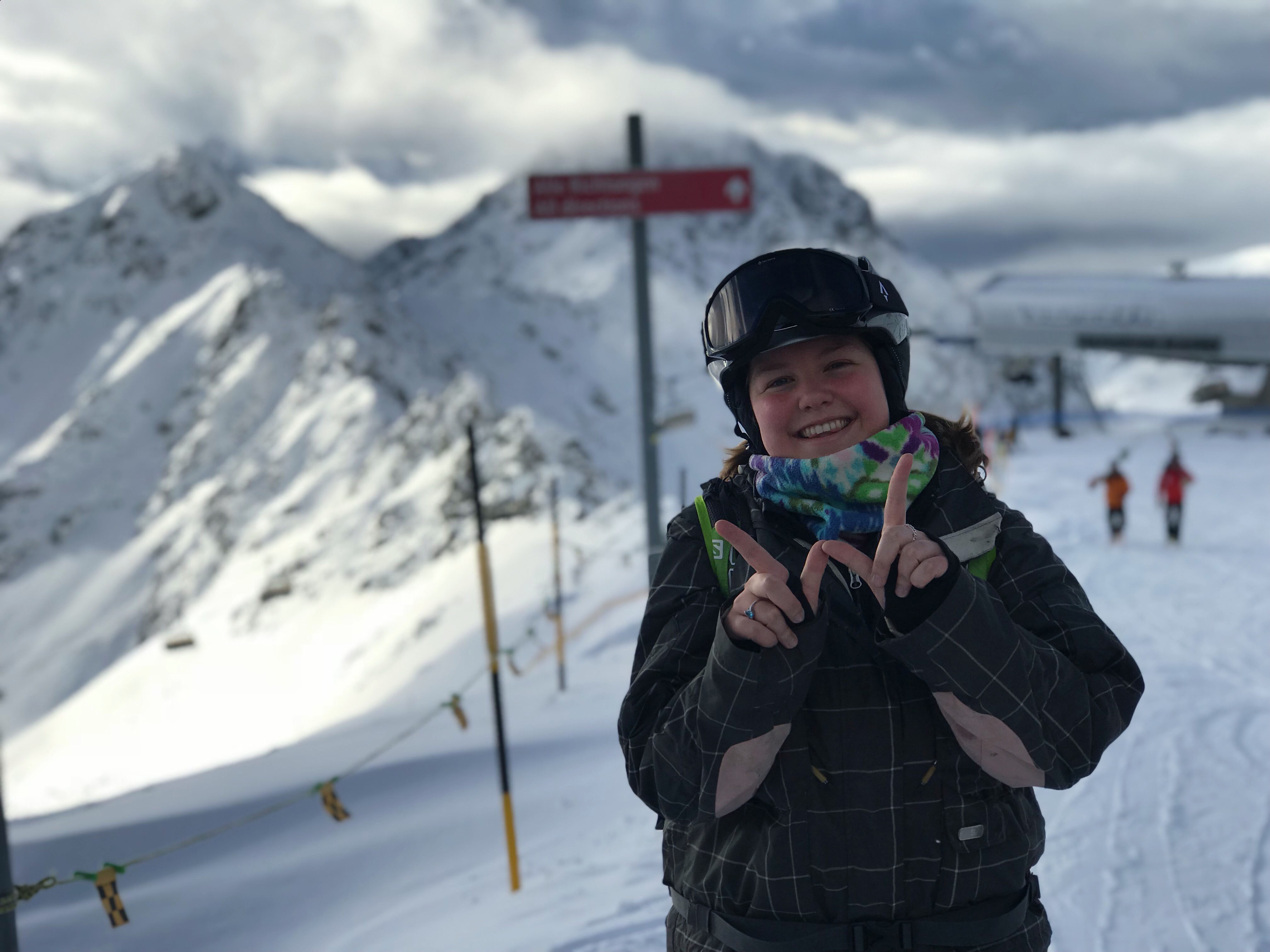 Cultures in Communication
Personally experiencing another country allows you to expand your worldview beyond surface-level differences. Submit photos that features you or fellow study abroad students engaging in a cross-cultural experience (such as teaching or learning a new skill, participating in a local tradition, celebration, or custom, or sharing aspects of culture, etc.)
1st place: Carnival in the Canary Islands
Photographer: Elizabeth Bensen
Photo Location: Canary Islands, Tenerife
Description: The annual Carnival parade in Tenerife, Canary Islands, Spain. This photo embodies the cultural values and the fun of the region. Costumes are designed one year in advance based on themes.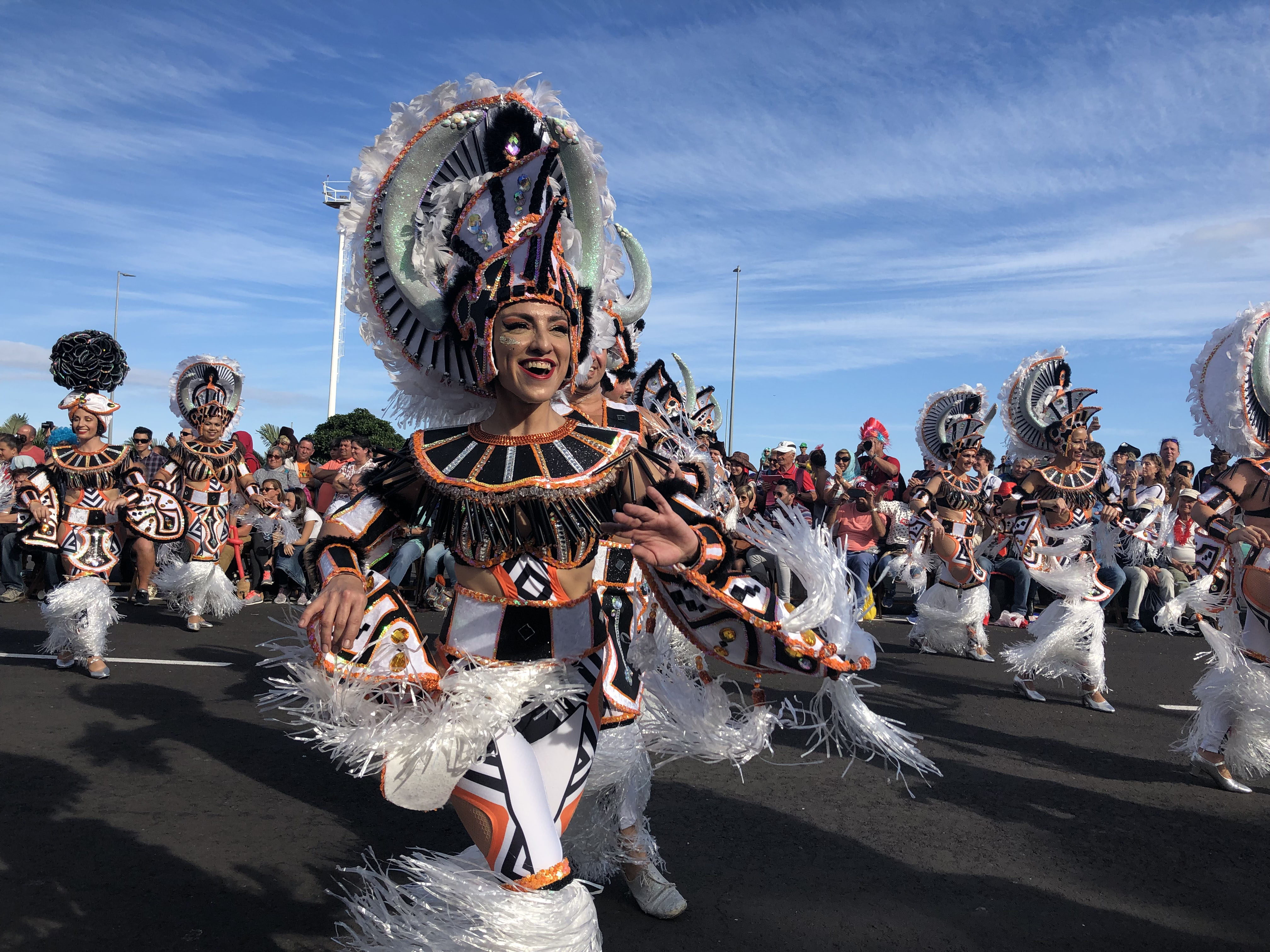 2nd place: Walking Basket
Photographer: Samantha Harris
Photo Location: Mukono, Uganda
Description: On our first day we took a walking tour of town and gave the elders some basic necessities. The town is very spread out and we walked the paths that people would walk to get from place to place. They were mostly through farms and uphills. This includes children caring large containers filled with water and adults caring heavy produce or wood on their backs and or head. A fellow badger, Leonie Deniau, is facing the camera trying to balance the basket she just purchased from a local elder while walking the paths. Balancing a basket is much harder then it looks. Walking these paths as a local to get around town have us a great understanding for what it is like to live in Mukono.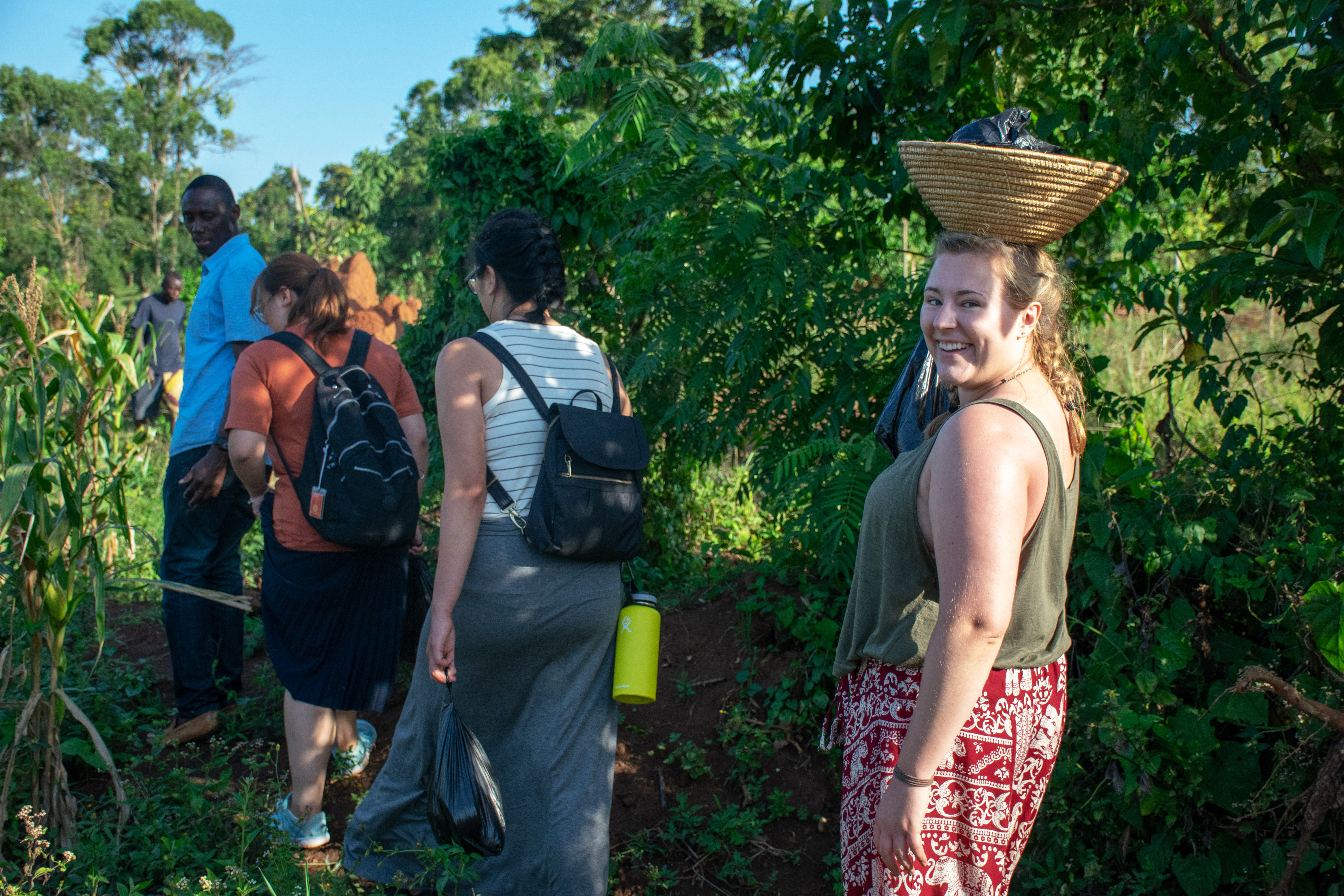 3rd place: Sky Lanterns
Photographer: Calandra Dittmann
Photo Location: Chiang Mai, Thailand
Description: Yi Peng (sky lantern) festival is held to pay respect to the Buddha. When a person releases their lantern they are launching their own bad luck and mistakes into oblivion. If your lantern disappears before the light burns out then you will have good luck for the year, however, if it crashes or goes out you will have a year of bad luck.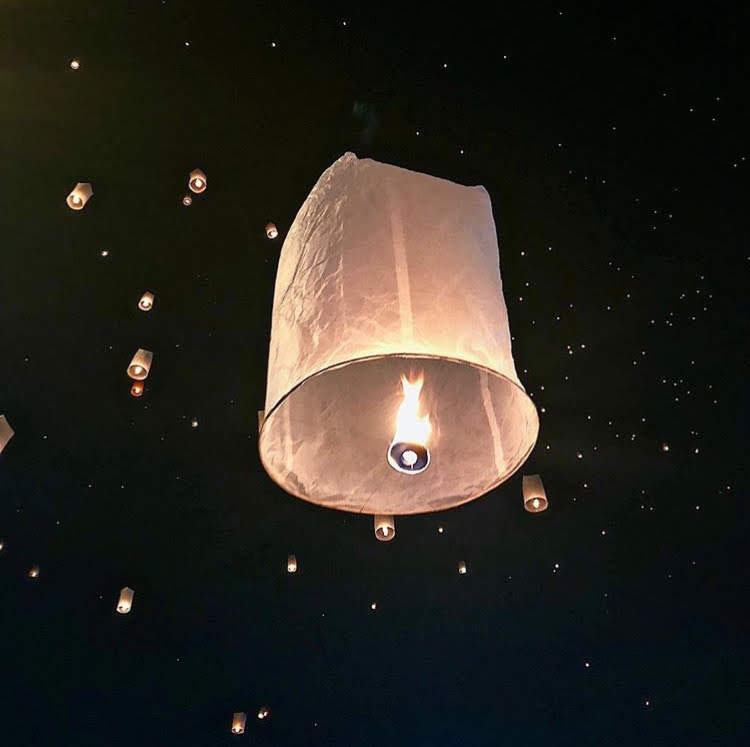 Honorable mention: Opening a Lotus Flower
Photographer: Jack Schnell
Photo Location: Bangkok, Thailand
Description: A Thai man shows me the proper way to open and fold the leaves down on a lotus flower, which is a Buddhist symbol of purity.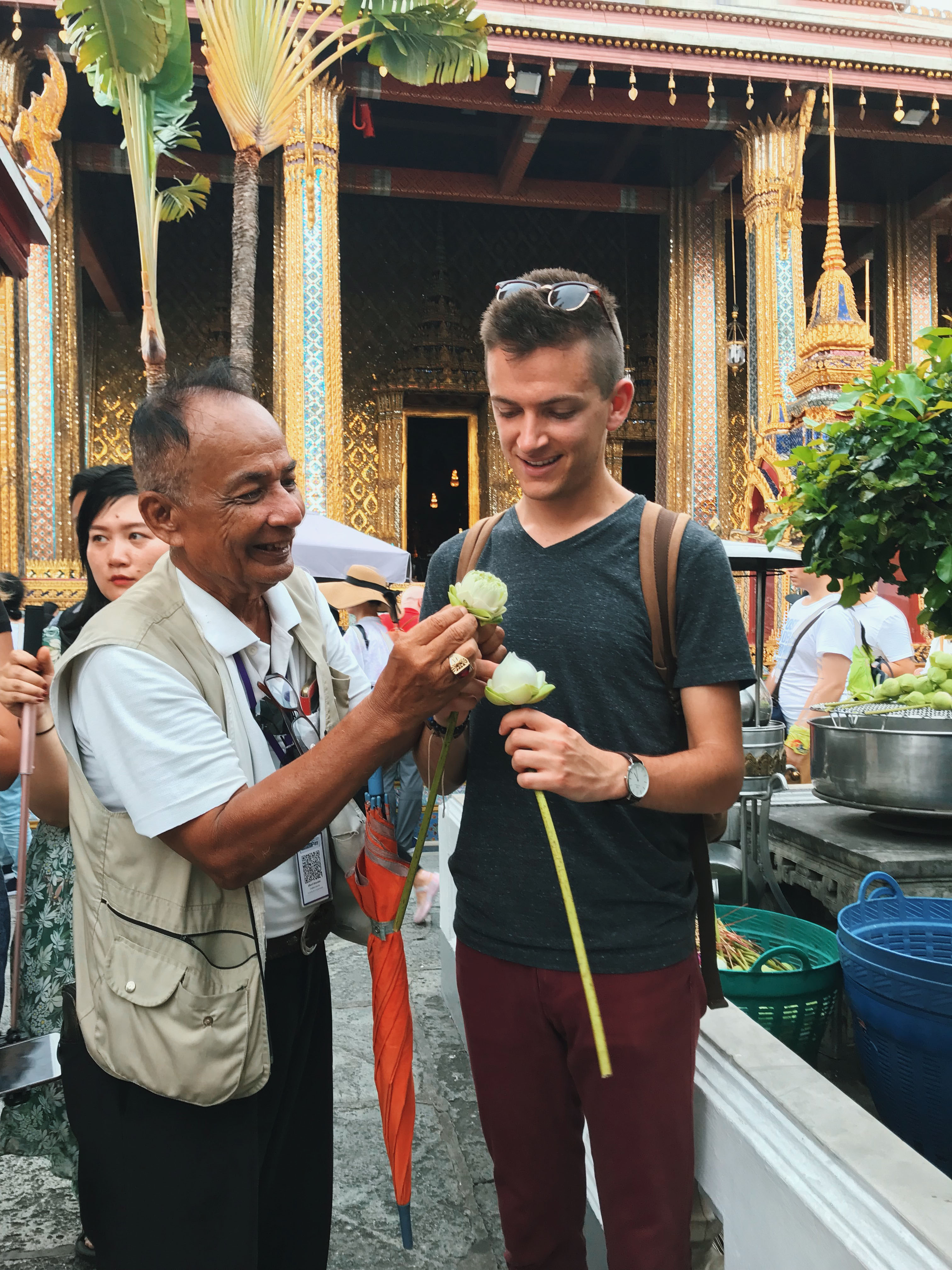 In Class and On the Job
Learning occurs in a variety of settings, including both classroom and internship environments. Submit photos capturing active engagement in the classroom, on a class excursion, or featuring your internship opportunity abroad!
1st place: Grass ID
Photographer: Bethany Prochnow
Photo Location: Wageningen, Netherlands
Description: This image shows grass species in a flask, ready to be identified for a Grassland Science lab.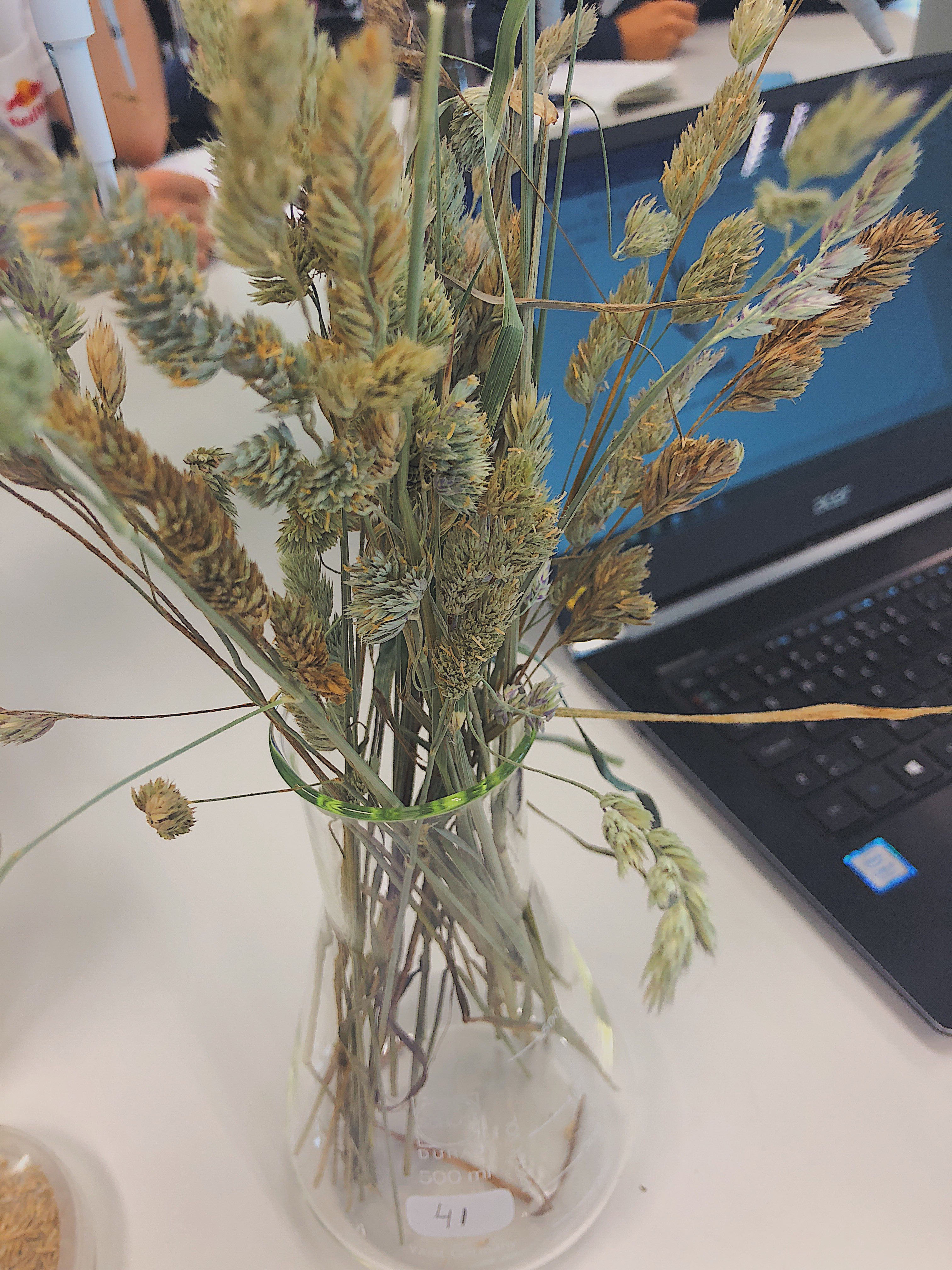 2nd place: Coral Analysis
Photographer: Molly Bidwell
Photo Location: South Caicos, Turks and Caicos Islands
Description: I took this shot while my class was out at 'South End of Long Key' coral reef conducting coral bleach tests. My partner Ben is pictured.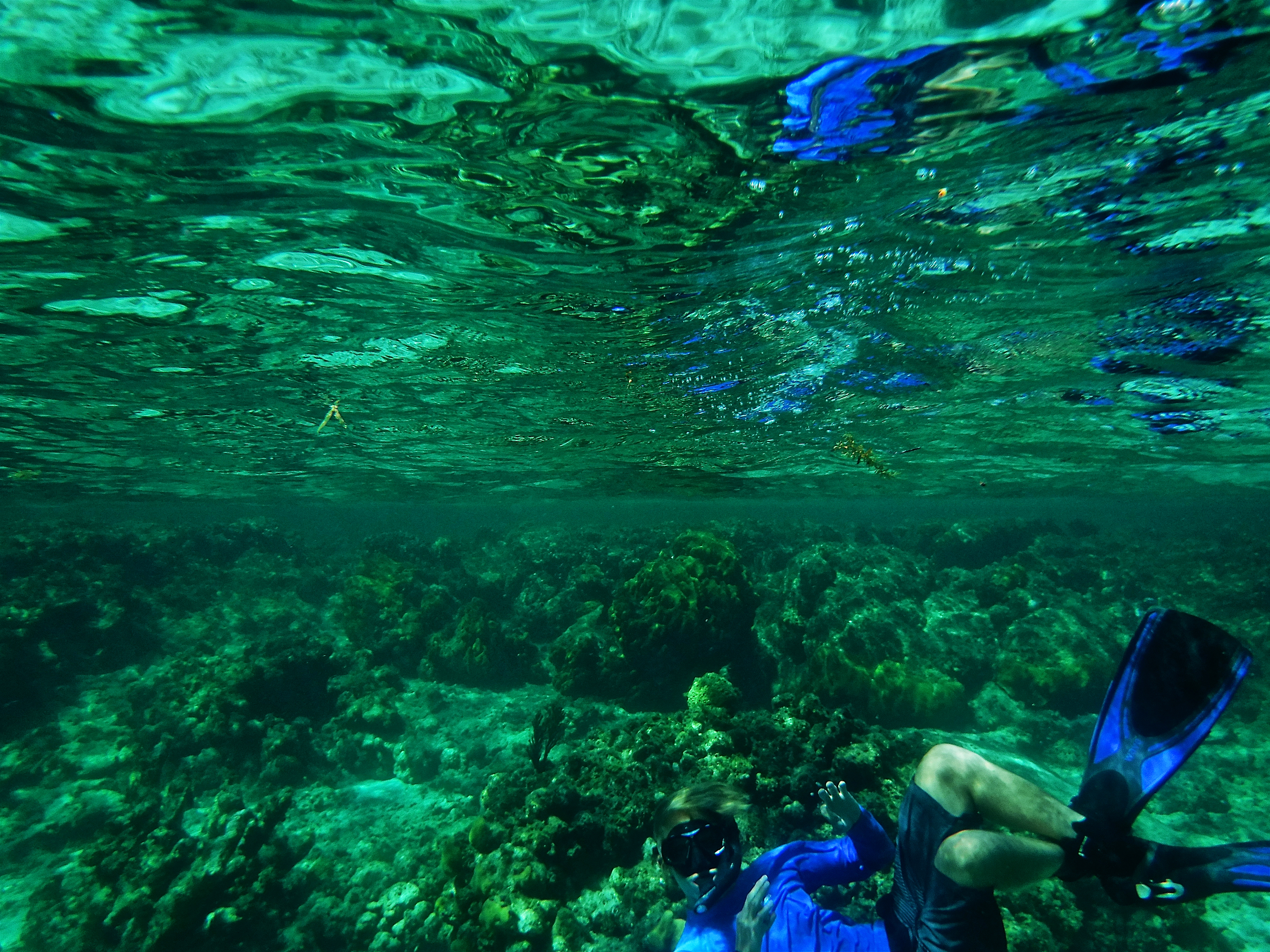 3rd place: Hand Wash Cool
Photographer: Heather Koski
Photo Location: San Juan La Laguna, Guatemala
Description: Observing the process of yarn-making and weaving at a women's co-op near San Juan.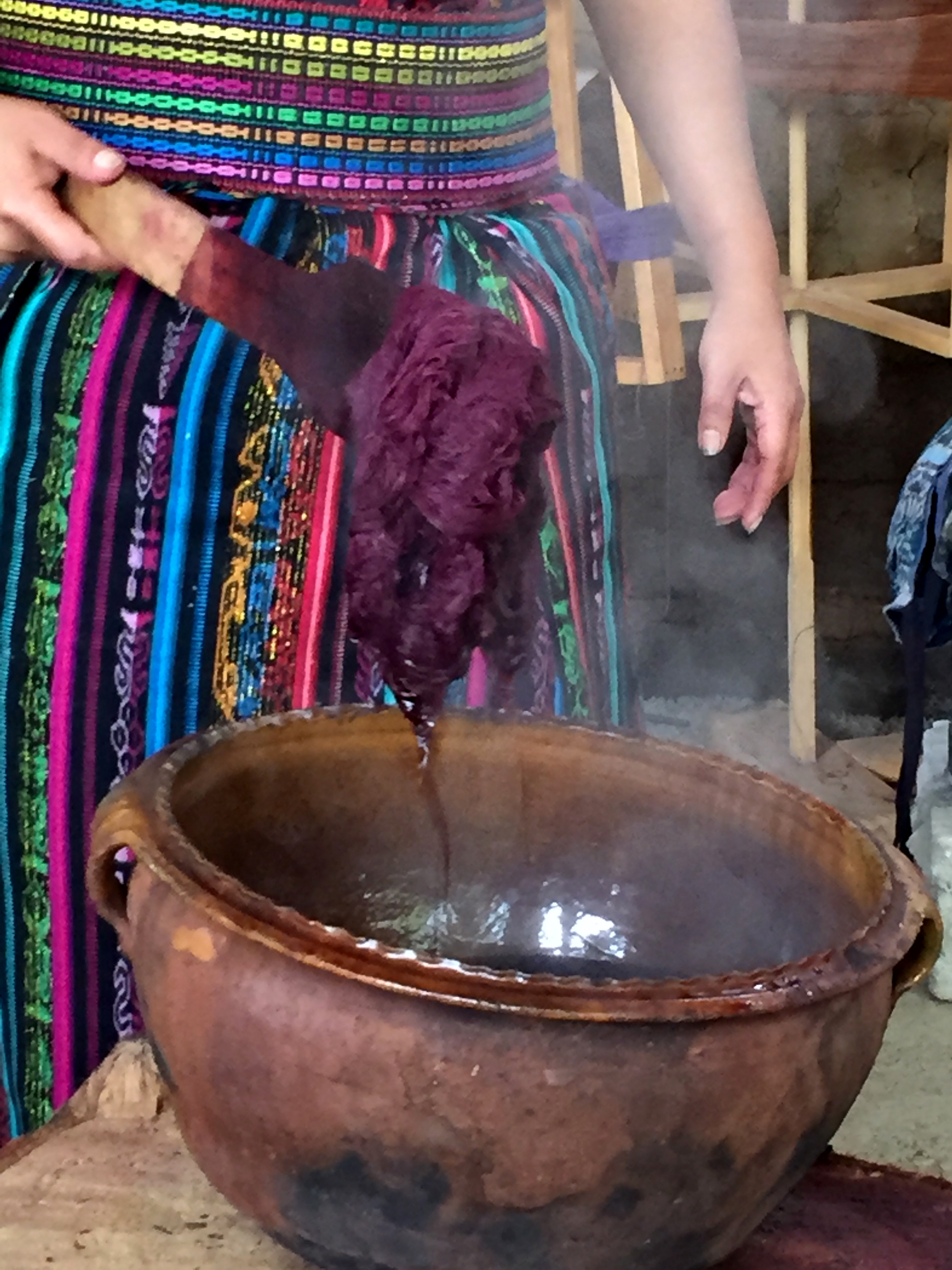 Honorable mention: Making Ricotta Cheese
Photographer: Elizabeth Jorgensen
Photo Location: Sardinia, Italy
Description: On a class excursion to the island of Sardinia, we toured a local farm and were taught the entire farm to table process of making food that those in Italy eat every day. This was literally a hands on learning experience! My favorite part of the agritourismo was making our own ricotta cheese that we later ate with lunch.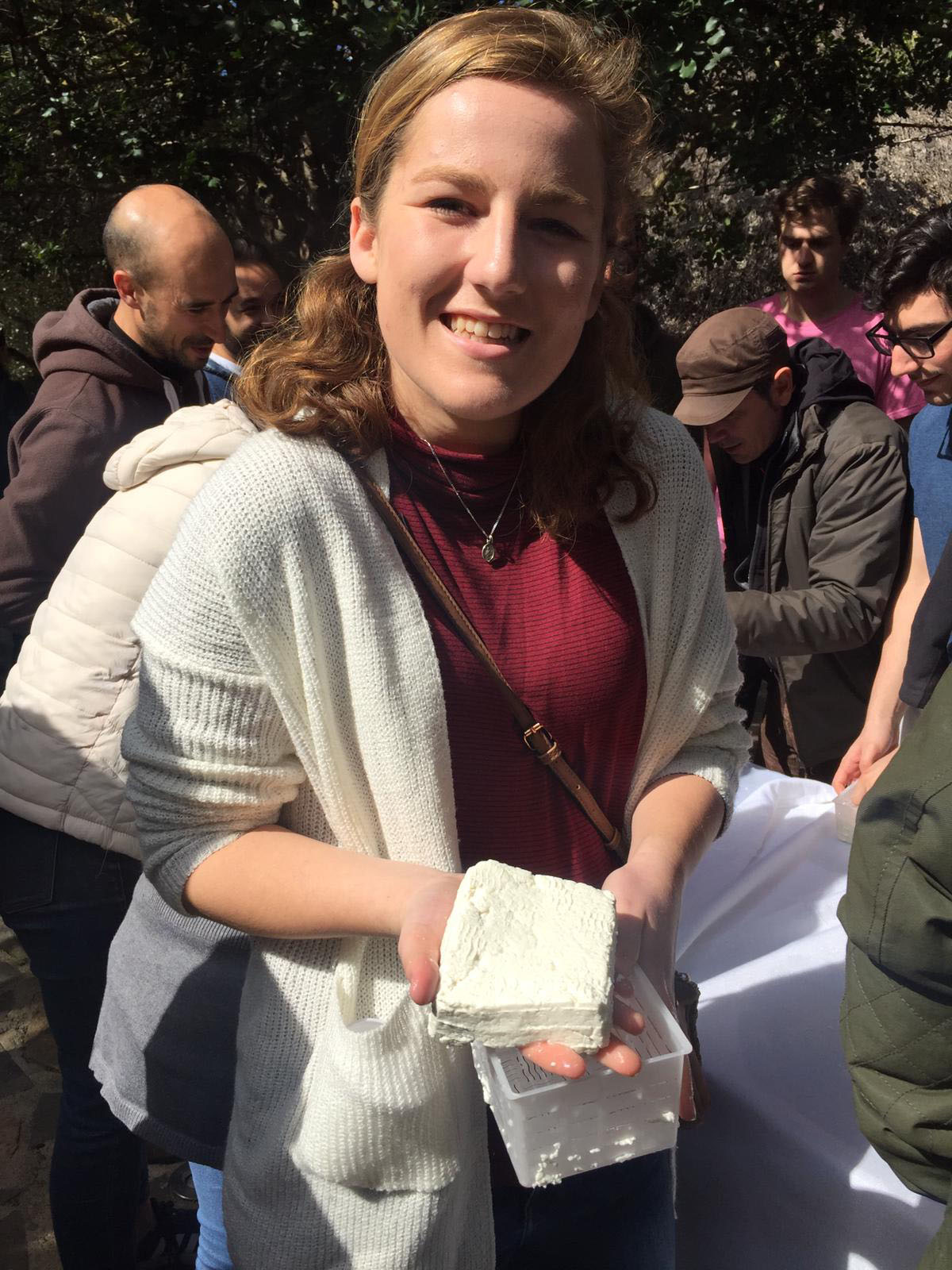 Postcard Perfect
Submit the photo you think is postcard quality and says the most about your unique study abroad experience.
1st place: Quito en Azul
Photographer: Vimal Konduri
Photo Location: Quito, Ecuador
Description: A view of Quito, the high-altitude capital (and second-largest city) of Ecuador, with the slopes of the Pichincha volcano visible in the background. Quito is a dynamic metropolis located at an elevation of approximately 8,000 to 9,000 feet above sea level. Its Historic Center was declared a World Heritage Site by UNESCO in 1978.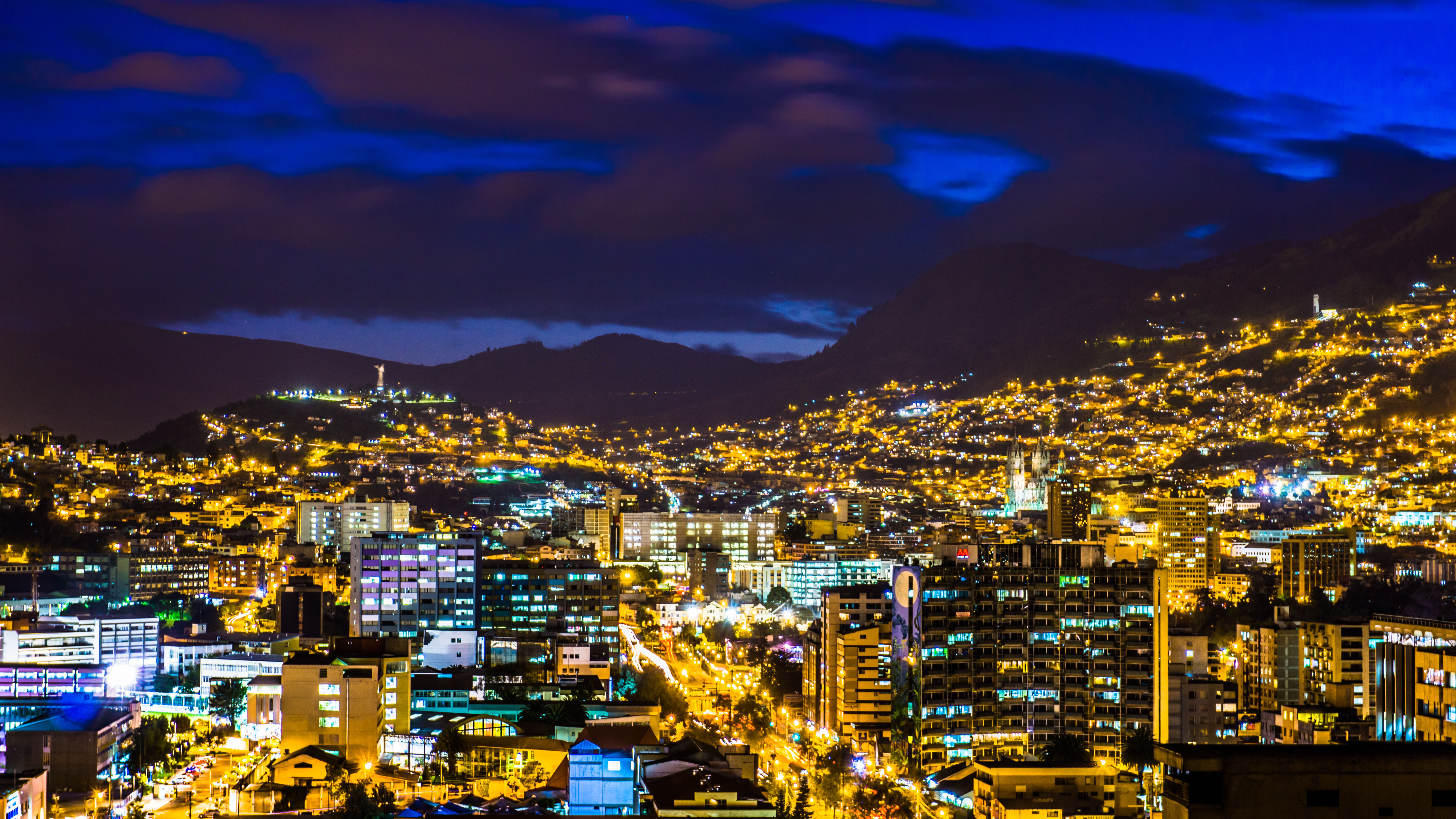 2nd place: Colors of Ghana
Photographer: Aberdeen Leary
Photo Location: Hohoe, Ghana
Description: When our bus struggled to start at the bottom of a hillside, this young boy's relatives gathered to give us a push-start. The colors of his kente-print shirt stood out to me and when I asked to take his photo, he smiled, agreed, and went right back to watching the exciting bus fiasco.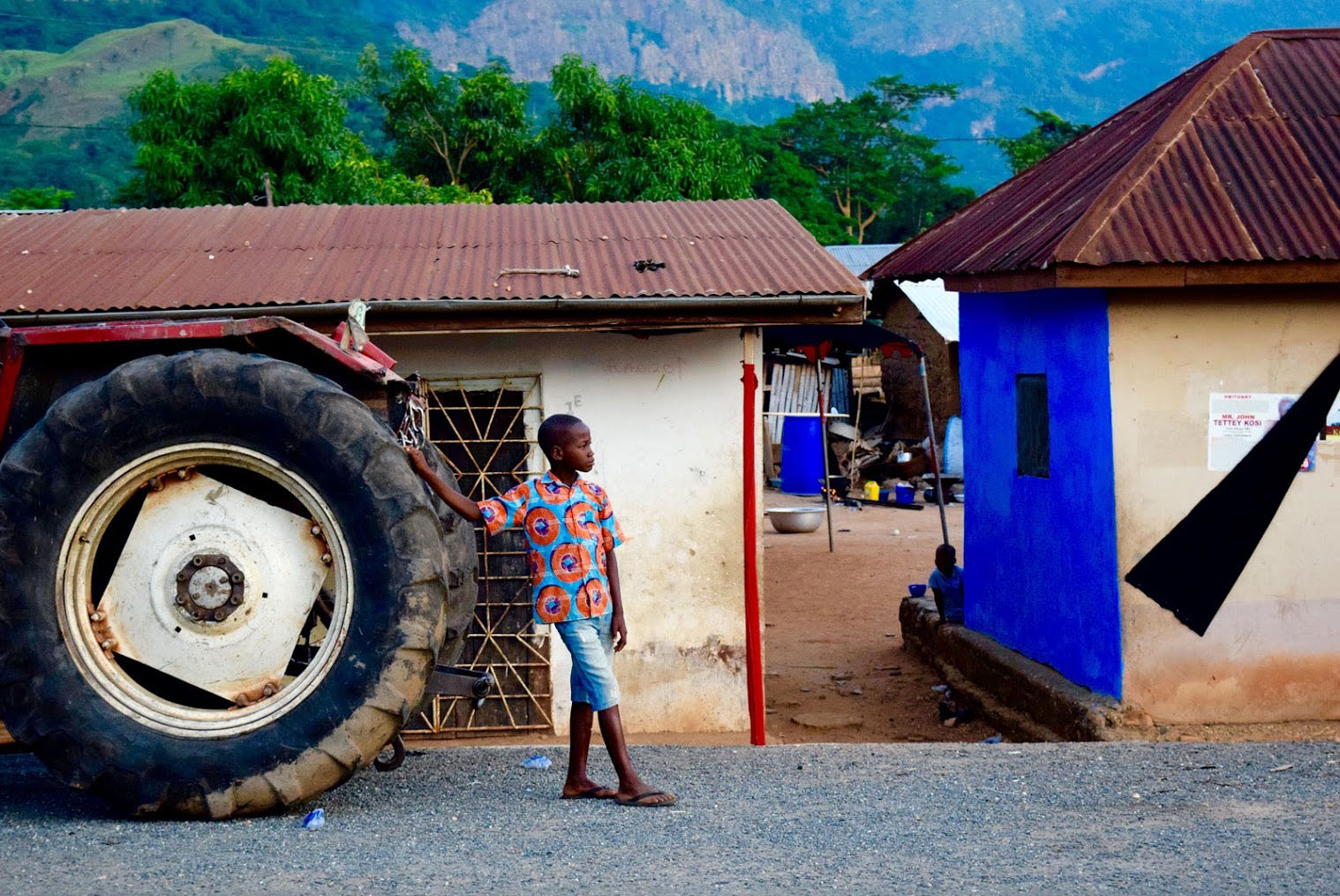 3rd place: Kylemore Beyond the Fog
Photographer: Claire Eckerle
Photo Location: Connemara, Ireland
Description: This is Kylemore Abbey on a typical Irish winter day. The quiet mist and general ambience provided a great opportunity to explore the beautiful gardens, lake, and abbey.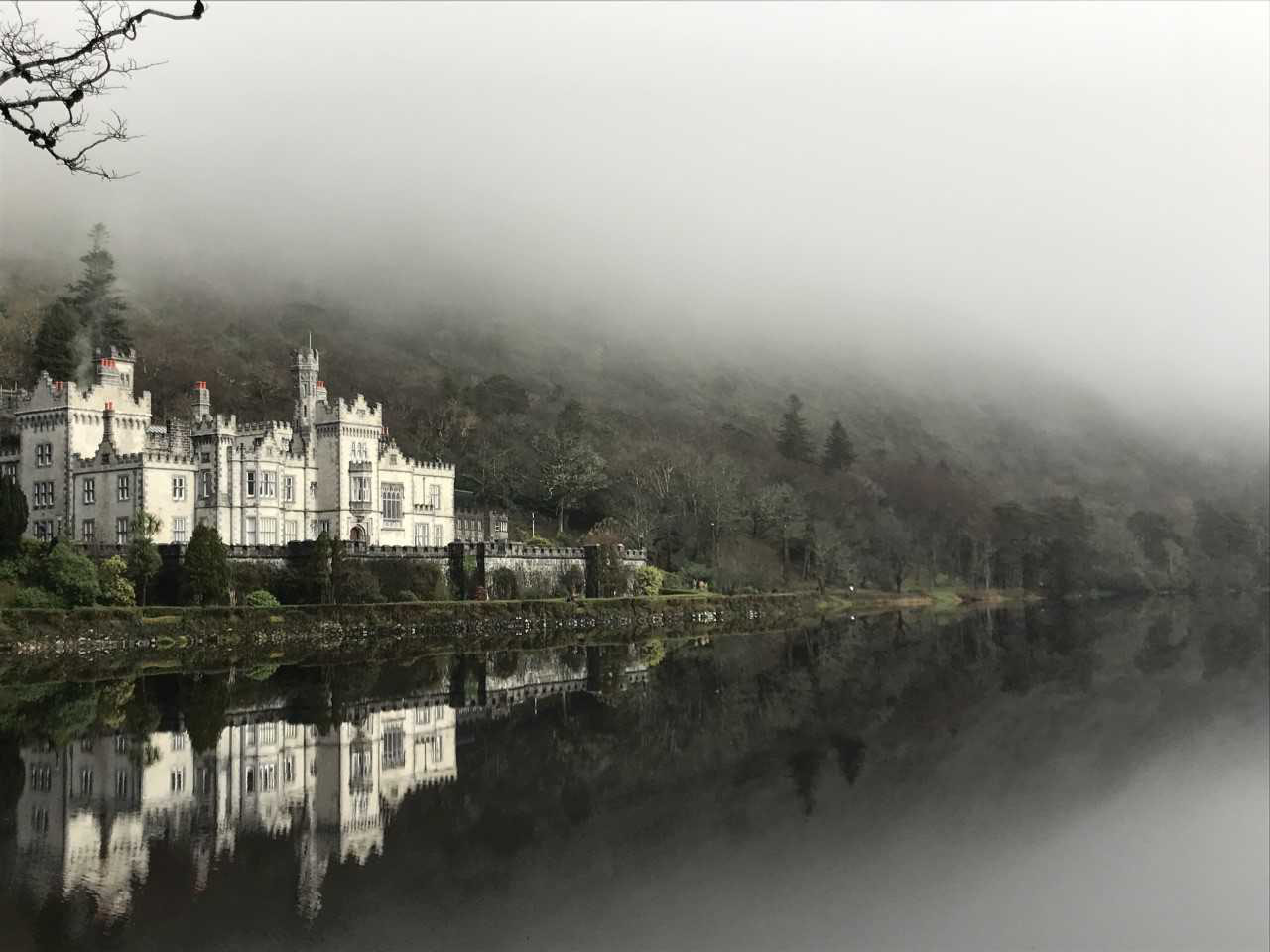 Honorable mention: Piccadilly Commute
Photographer: Europa Christoffel
Photo Location: London, England
Description: Experimenting with shutter speed during photojournalism class in Piccadilly Circus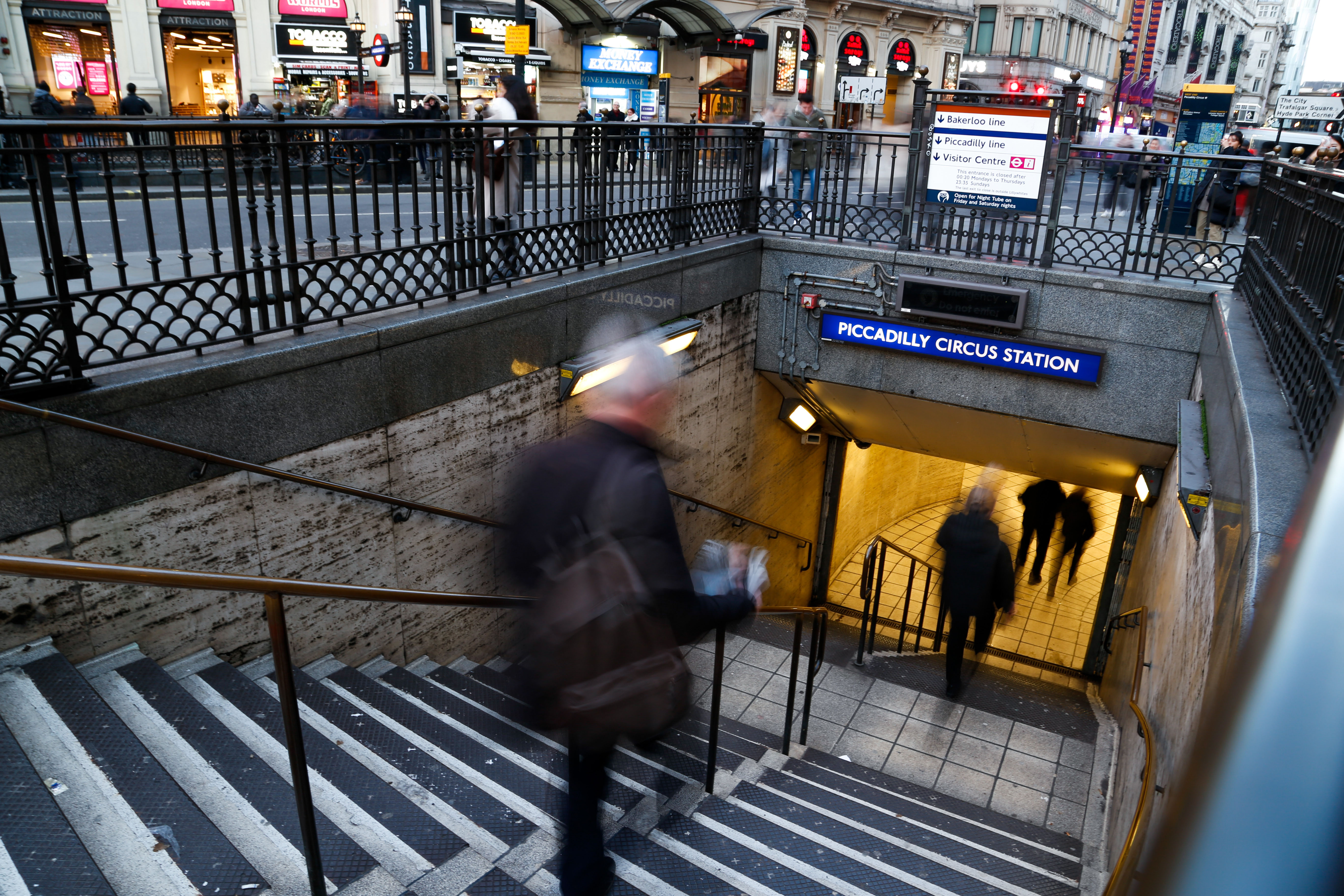 Out in the Field
One of the strengths of studying abroad is conducting research in the environment you're studying! Show us your best fieldwork, site visit, and research photos that highlight getting "hands on" outside of the lecture hall.
1st place: Perspective
Photographer: Raven Patzke
Photo Location: Melbourne, Australia
Description: This is a duplication of the famous tree where Newton first observed the apple dropping. If you look closely, another student in my photography club is inside of the other lens, flipped upside down and holding an apple. Perspective.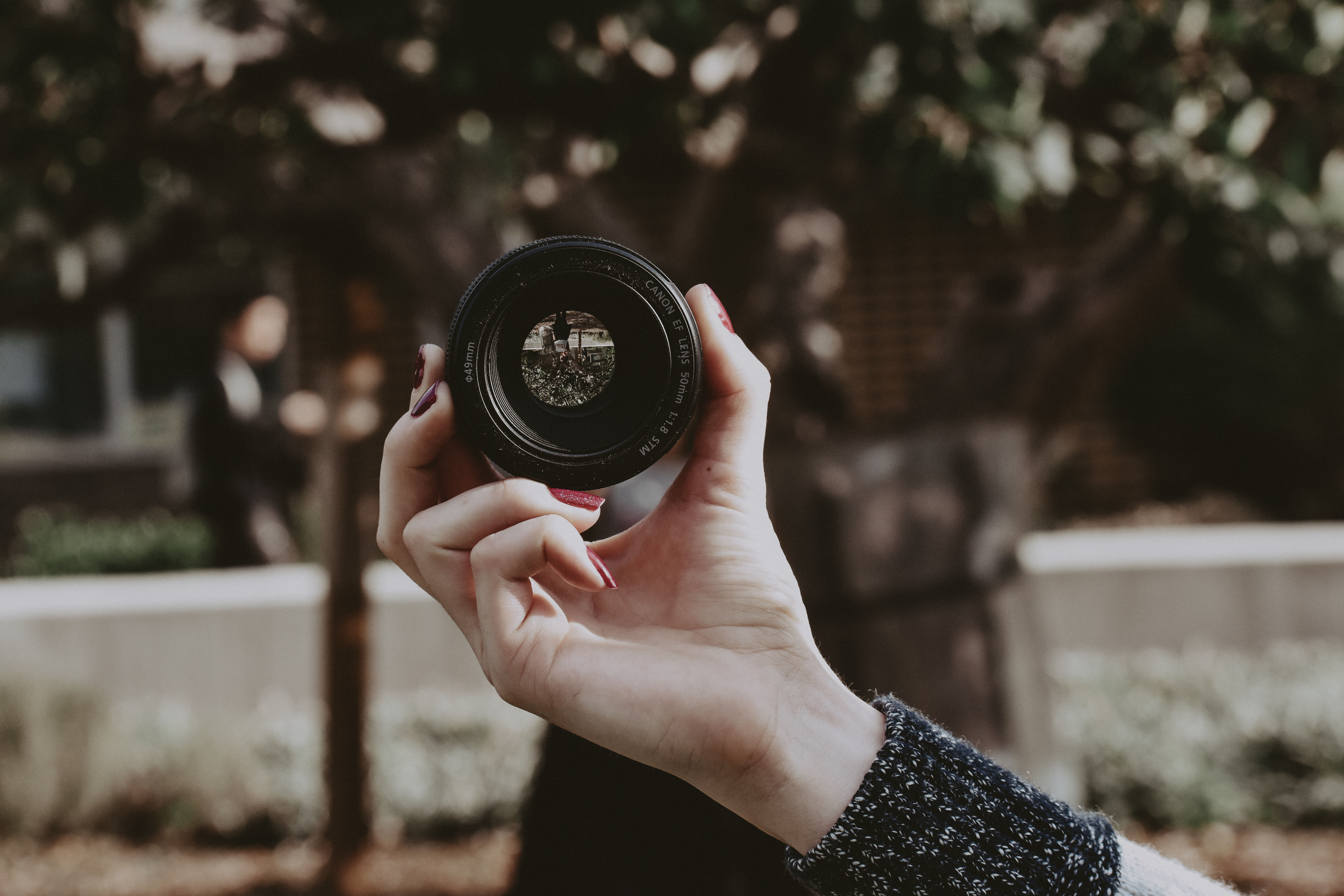 2nd place: Golden Silk Wrapping a Moth
Photographer: Olivia Burkholz
Photo Location: Tiputini Biodiversity Station, Ecuador
Description: While collecting data on this Nephila clavipes (also known as a Golden Silk Orbweaver) web, a moth flew straight into the web and my partner and I got to witness the spider jump on her opportunity to capture her prey, slowly entangling it in silk. It was amazing to see how quickly she began to wrap the moth to keep it from escaping, and seeing this happen up close with such a large prey was impressive to say the least.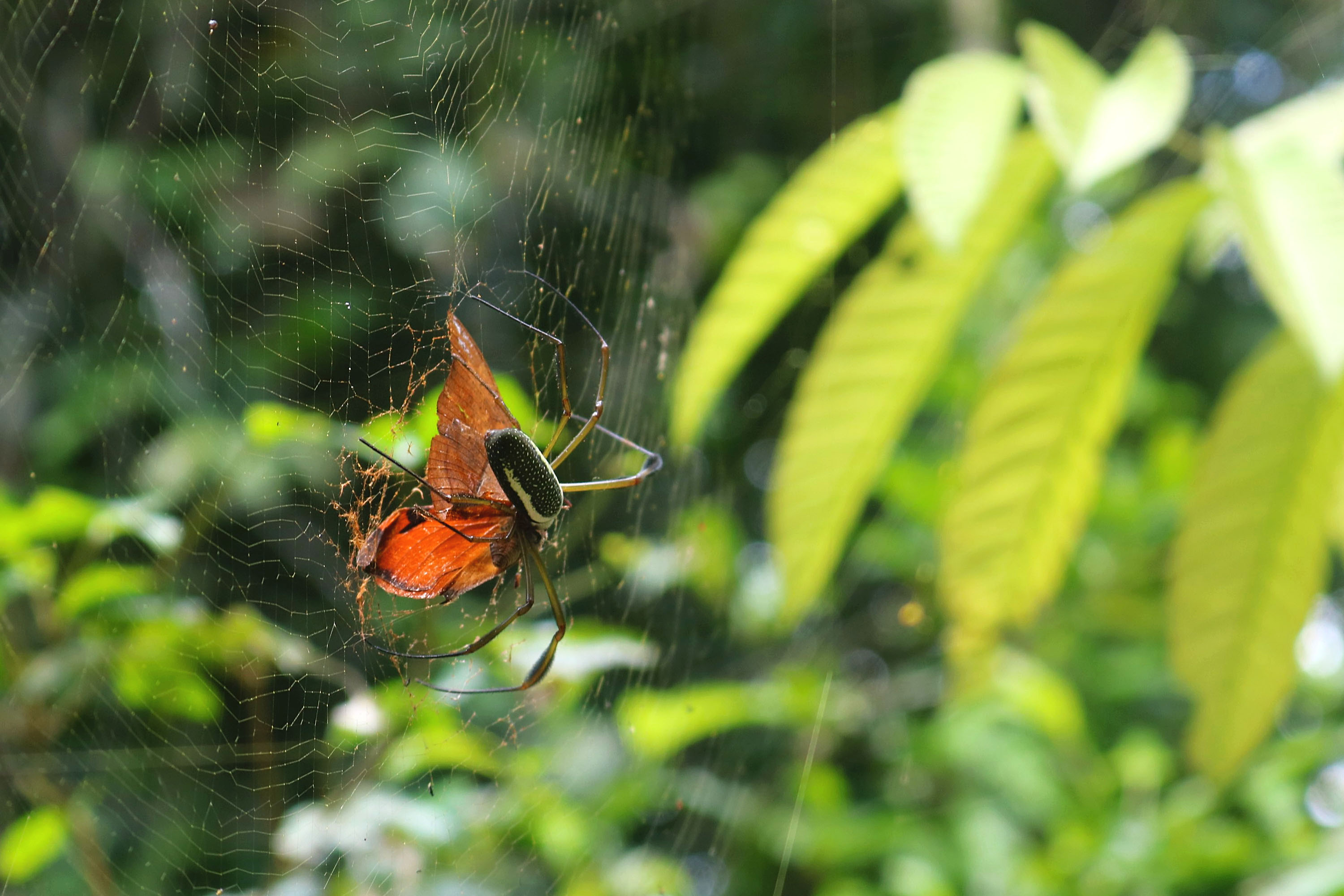 3rd place: Nature Doesn't Succ(ulent)
Photographer: Paige Magnin
Photo Location: Los Santos Forest Reserve, Costa Rica
Description: This photograph captures the many colors and varieties of the horticulture that I got to experience in Costa Rica. The tropical environment of this country allows for so many beautiful plants and flowers to grow in such close proximity to one another.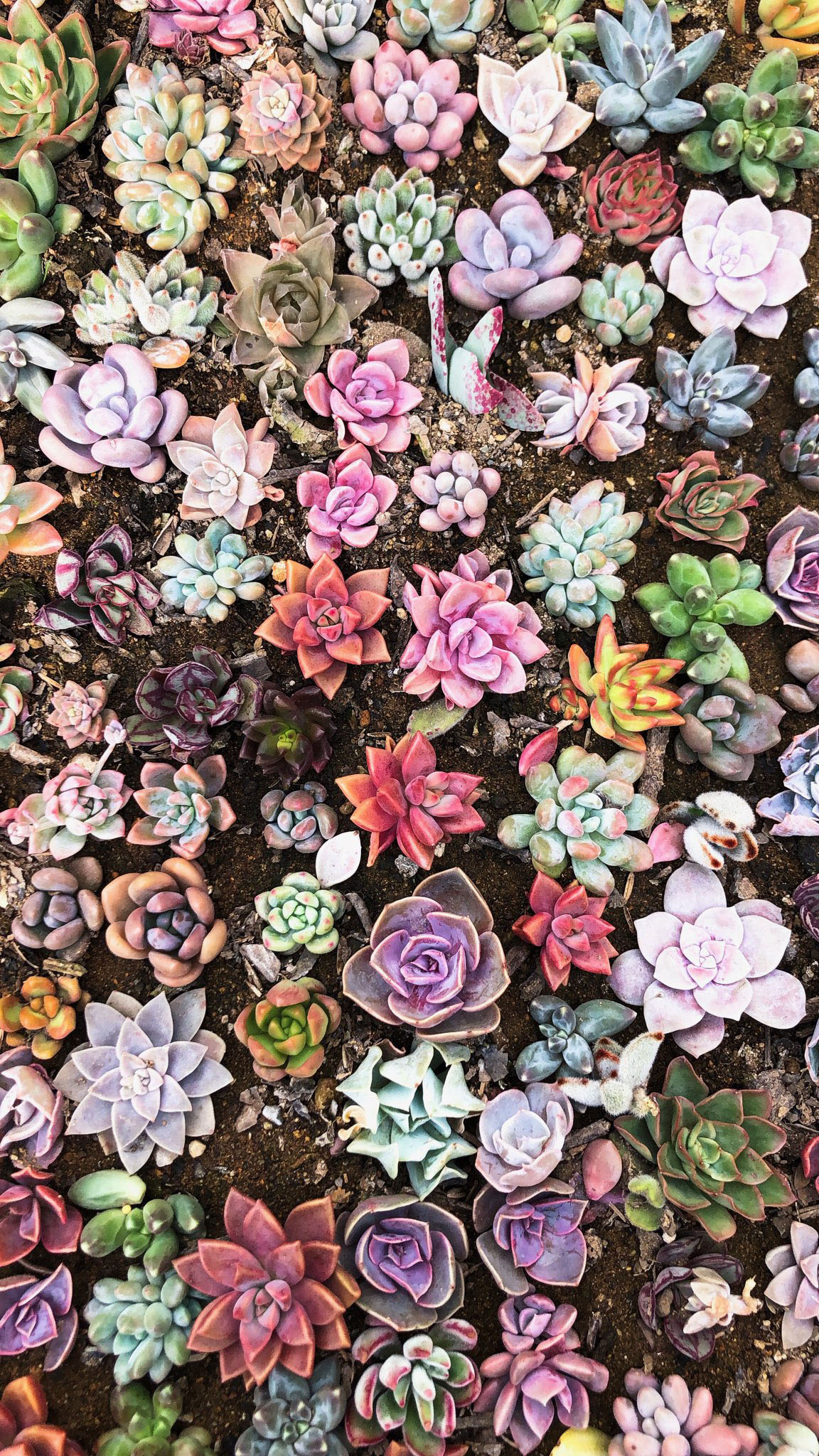 Honorable mention: Trekking
Photographer: Haley Schmidt
Photo Location: Mt. Ruapehu, New Zealand
Description: New Zealand Strapped on crampons, with an ice axe in hand, and set off to climb Mt Ruapehu. Pictured is Haley and Anna during an excursion with Massey University's Alpine Club.