Congratulations to our 2019 Study Abroad Photo Contest winners!
Badgers Abroad
Global Classroom
Live Like a Local
Postcard Perfect
Badgers Abroad
1st place: "A Badger Under the Sea"
Photographer: Luis Abreu-Socorro
Major: Conservation Biology and Zoology
Photo Location: South Caicos, Turks and Caicos
Study Abroad Program: SFS Marine Resource Studies
Description: I am viewed in this picture holding the UW-Madison flag while completing a common snorkel technique called duck diving. There were different snorkel sites that our group would snorkel at, and this one was called Tuckers Reef. The water is a beautiful bright blue and there is sargassum seaweed floating at the top left corner of the photo.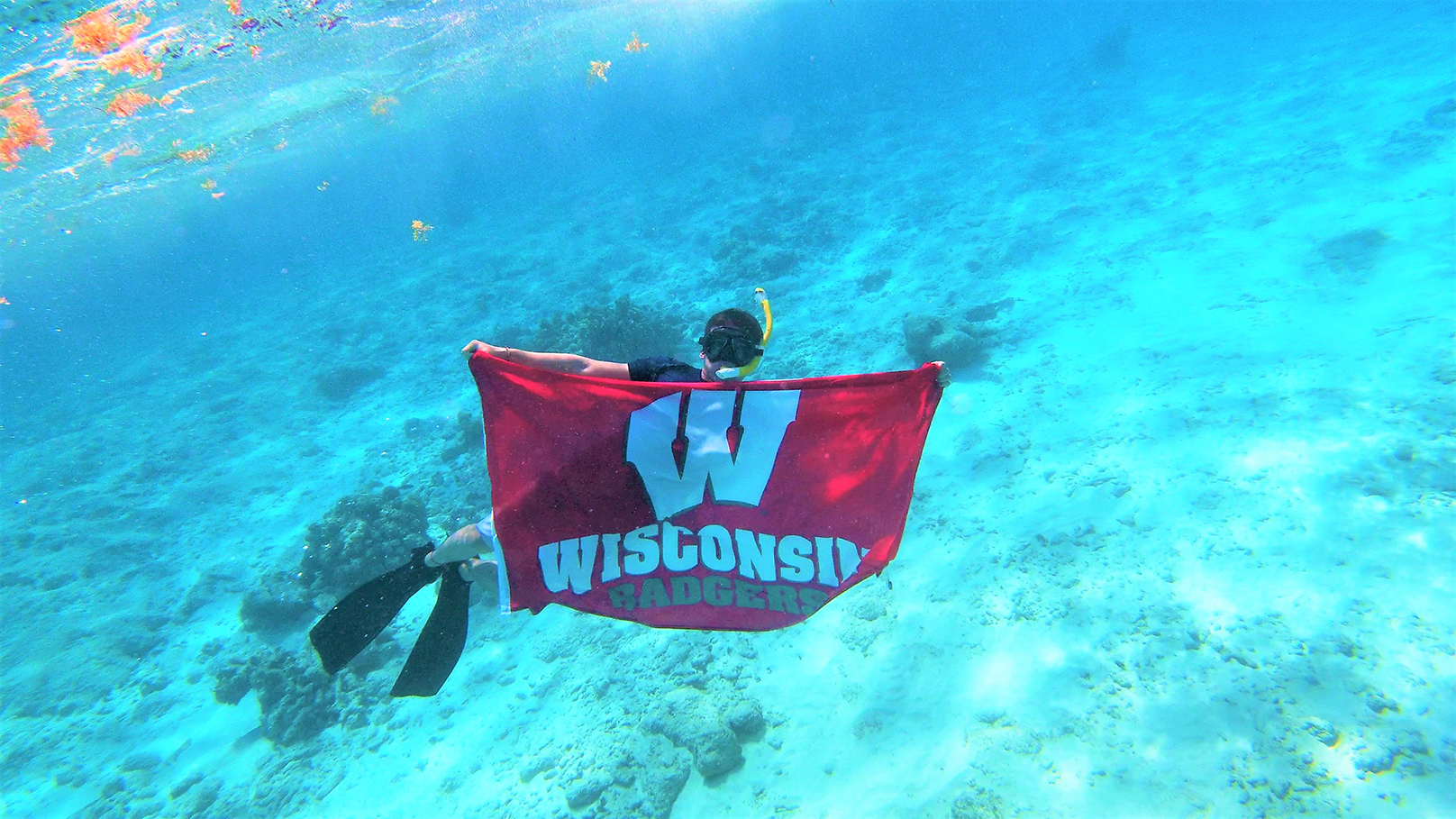 2nd place: "W for Wisconsin, W for Wonder of the World"
Photographer: Claire Embil
Major: English and Religious Studies
Photo Location: Agra, India
Study Abroad Program: UW Global Gateway in India
Description: I find myself often captioning pictures on my social media, "W for Win, W for Wisconsin," or wearing my UW-Madison shirt that says "You Can't Spell Win Without the W." While these may seem like simple school pride sayings, they are more than that to me. I know that my time at the University of Wisconsin has and will continue to prepare for all of my experiences after I graduate. All of the classes that I've taken in UW's Religious Studies department prepared me greatly for my time studying religion in India. No matter where I end up in the world, I'll always carry my Badger Pride and all that comes with it, gratefully.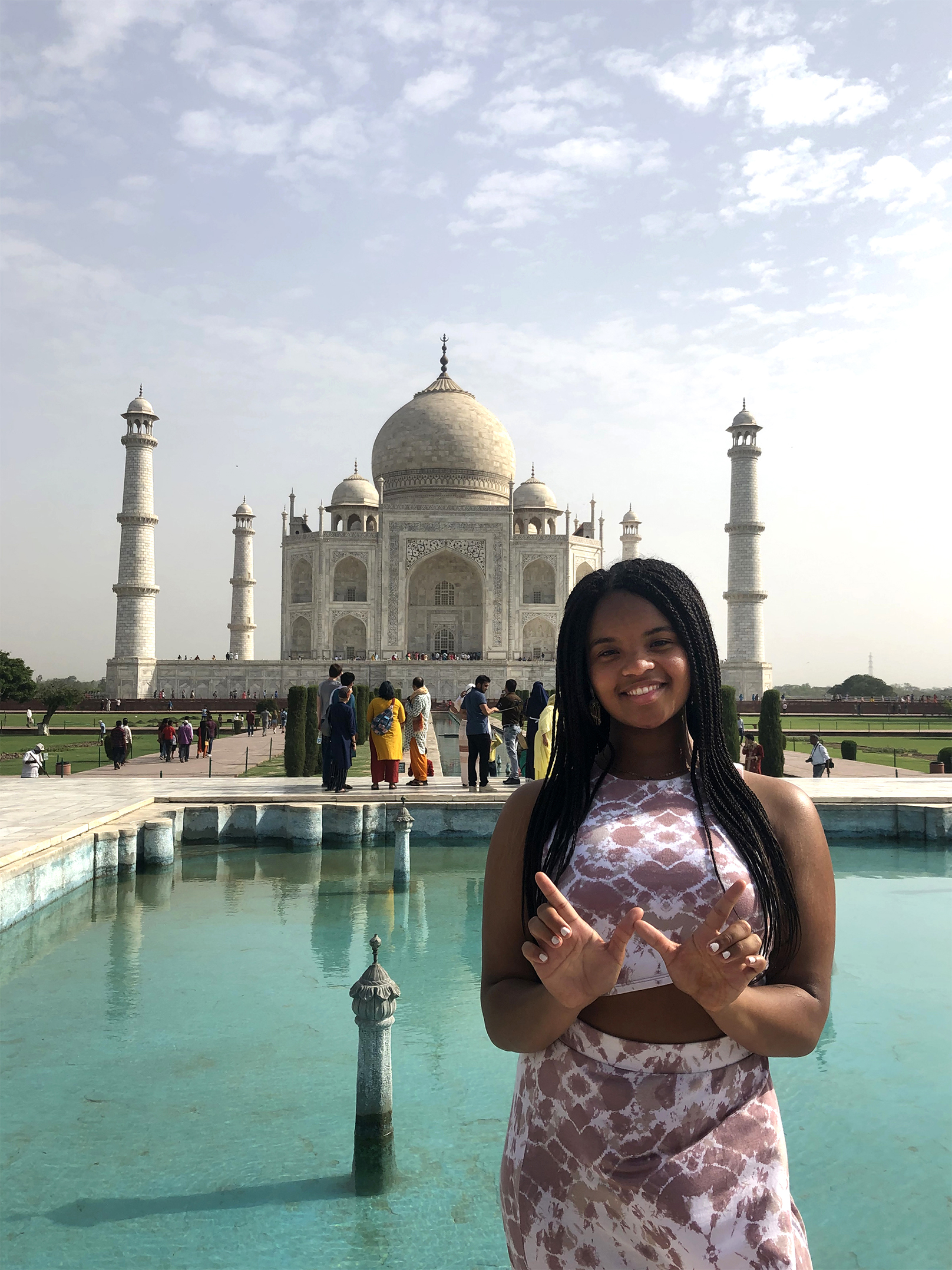 3rd place: "Sunrise Over Budapest"
Photographer: Emily Lambert
Majors: Neurobiology and French
Location: Budapest, Hungary
Study Abroad Program: France, Paris, CIEE French and Critical Studies in Paris
Description: After a night at Szimpla that turned into morning, this sunrise at Fisherman's Bastion was a picturesque finish to a classic night out in Budapest.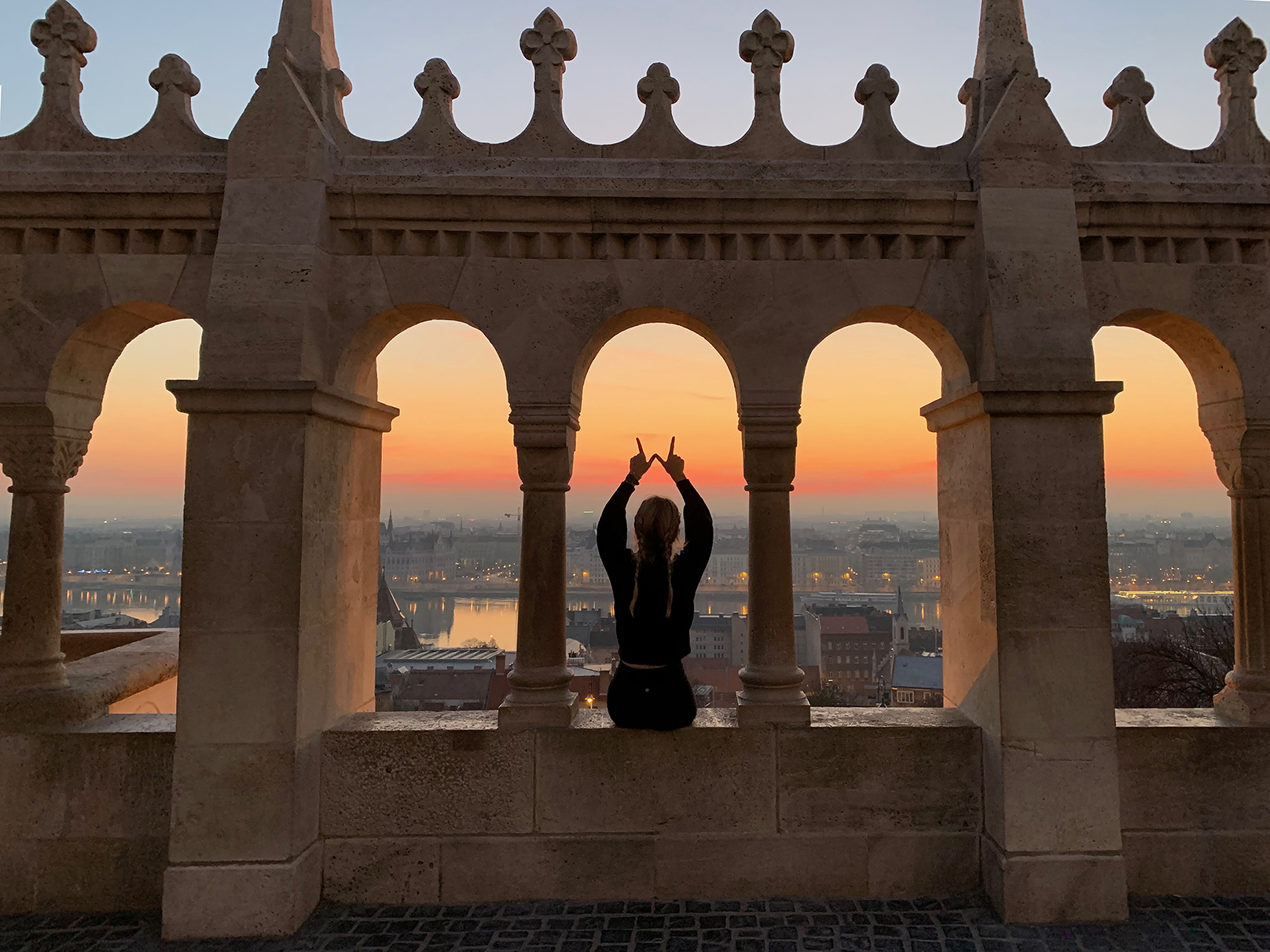 Honorable Mention: "Badger on Top of the World"
Photographer: Kai Pederson
Majors: Computer Engineering and Computer Sciences
Location: Svalbard, Norway
Study Abroad Program: Norwegian Institute of Science & Technology Engineering Exchange
Description: Going to the Arctic has always been a dream of mine. The Northern Lights, Polar Bears, and glaciers have always been a strong draw for me. So, while in Norway, I figured, "why not?" My distant relative in Norway is studying to be a guide in Svalbard, so the time seemed opportune. While on a hike to Trollsteinen, the sky cleared up momentarily – which made for a perfect time to snap this image.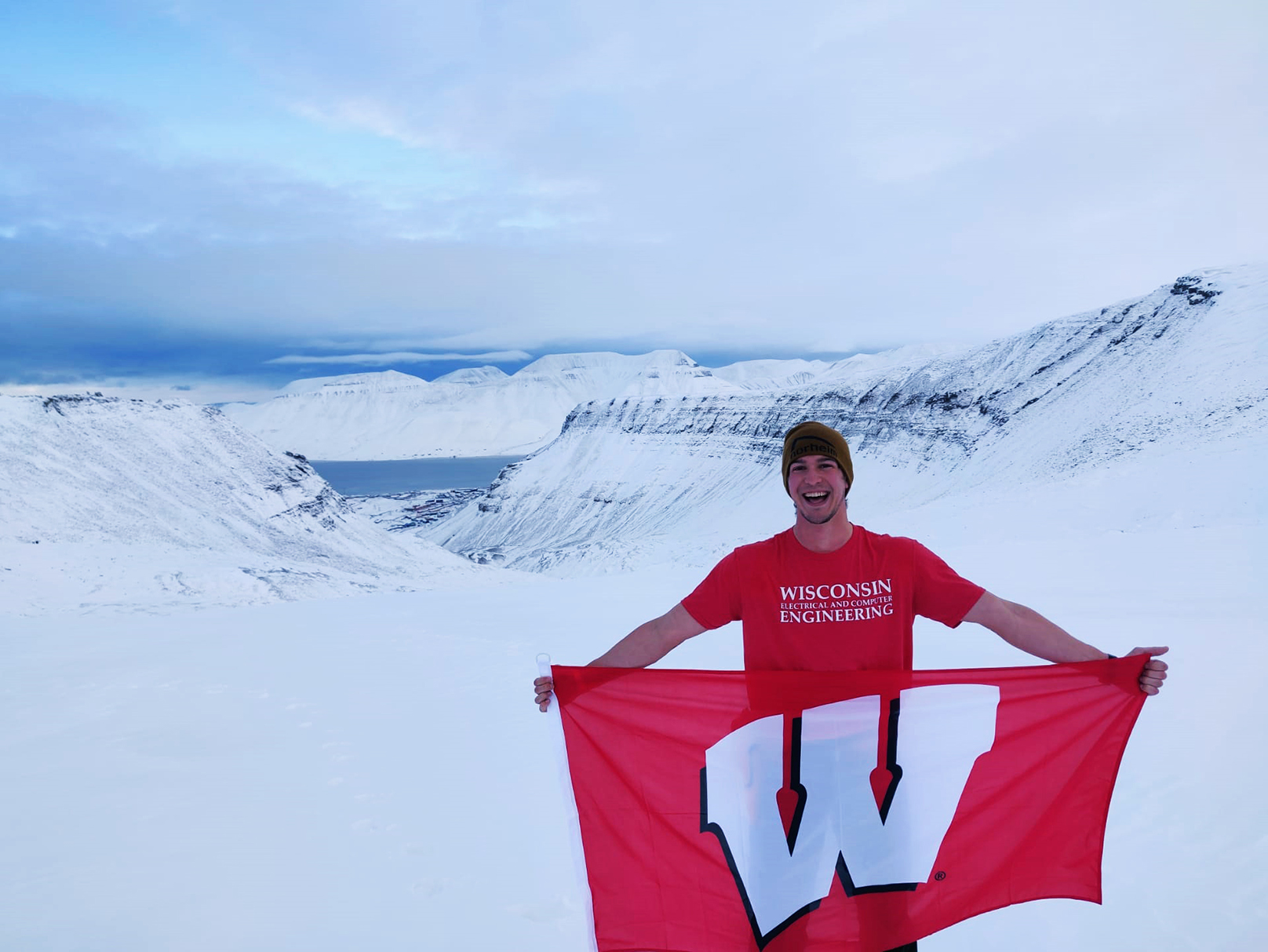 Honorable Mention: "Hiking Hong Kong"
Photographer: Wally Estenson
Majors: Finance and Computer Sciences
Location: Hong Kong, Hong Kong
Study Abroad Program: Hong Kong University of Science & Technology Business Exchange
Description: Ram Vuppaladadiyam, Kathy Tao, Stian Lind, Wally Estenson, Vinny Sgarzi (left to right) Many people to do realize that the majority of Hong Kong's land consists of protected national parks. I spent the semester exploring the country through hiking, with this hike offering a spectacular view of the city.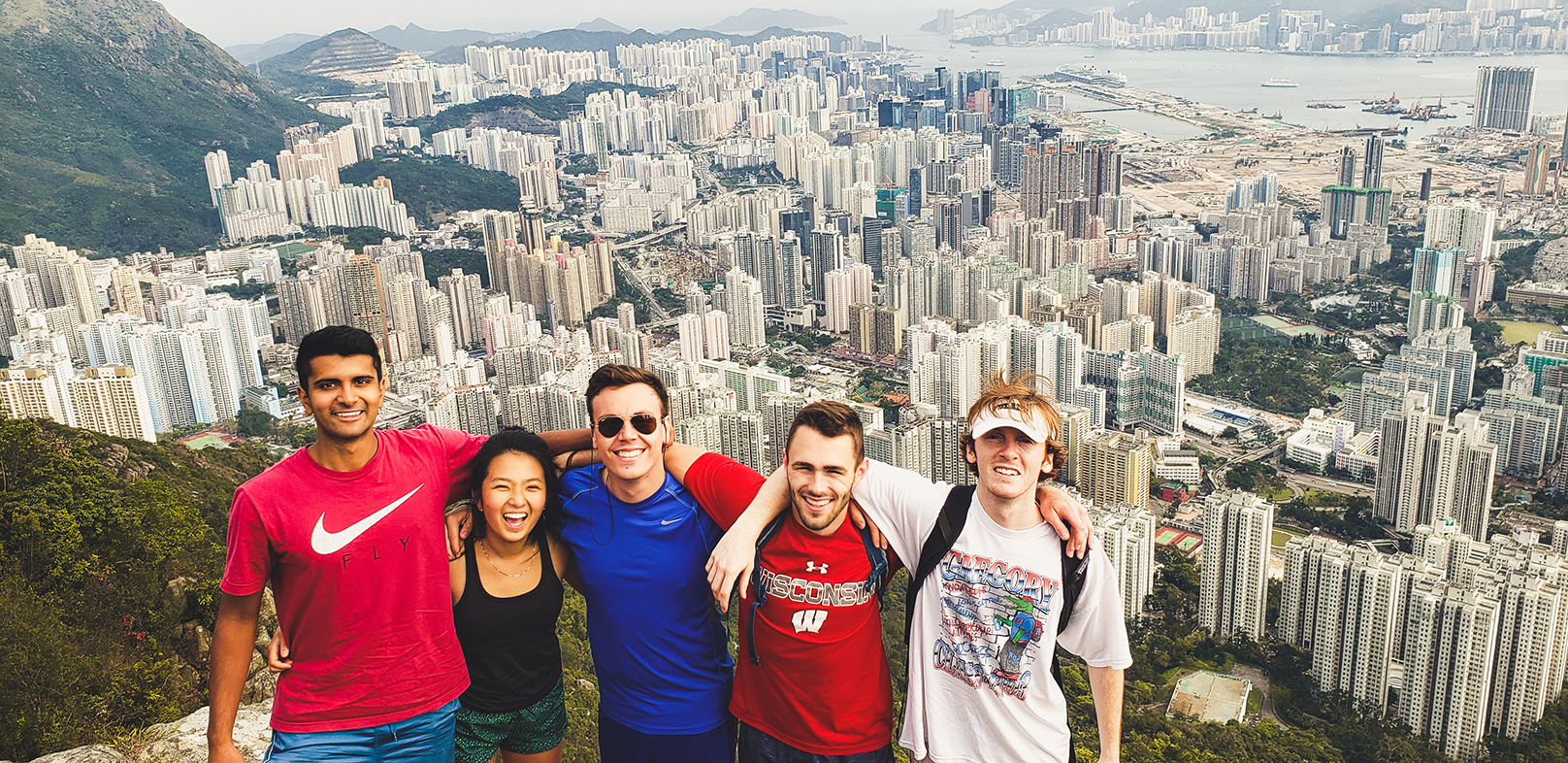 Global Classroom
1st Place: "Borghese Gallery"
Photographer: Ellen Lee
Majors: Computer Sciences and Studio Art
Location: Rome, Italy
Study Abroad Program: CIEE Rome Open Campus
Description: Abroad, I took an art history class that allowed me to physically go and experience the works of art in person whether it be in a church or museum. This photo was my favorite gallery we visited: the Borghese Gallery. The gold finishing touches coupled with the marbled sculptures made the building itself a work of art as well.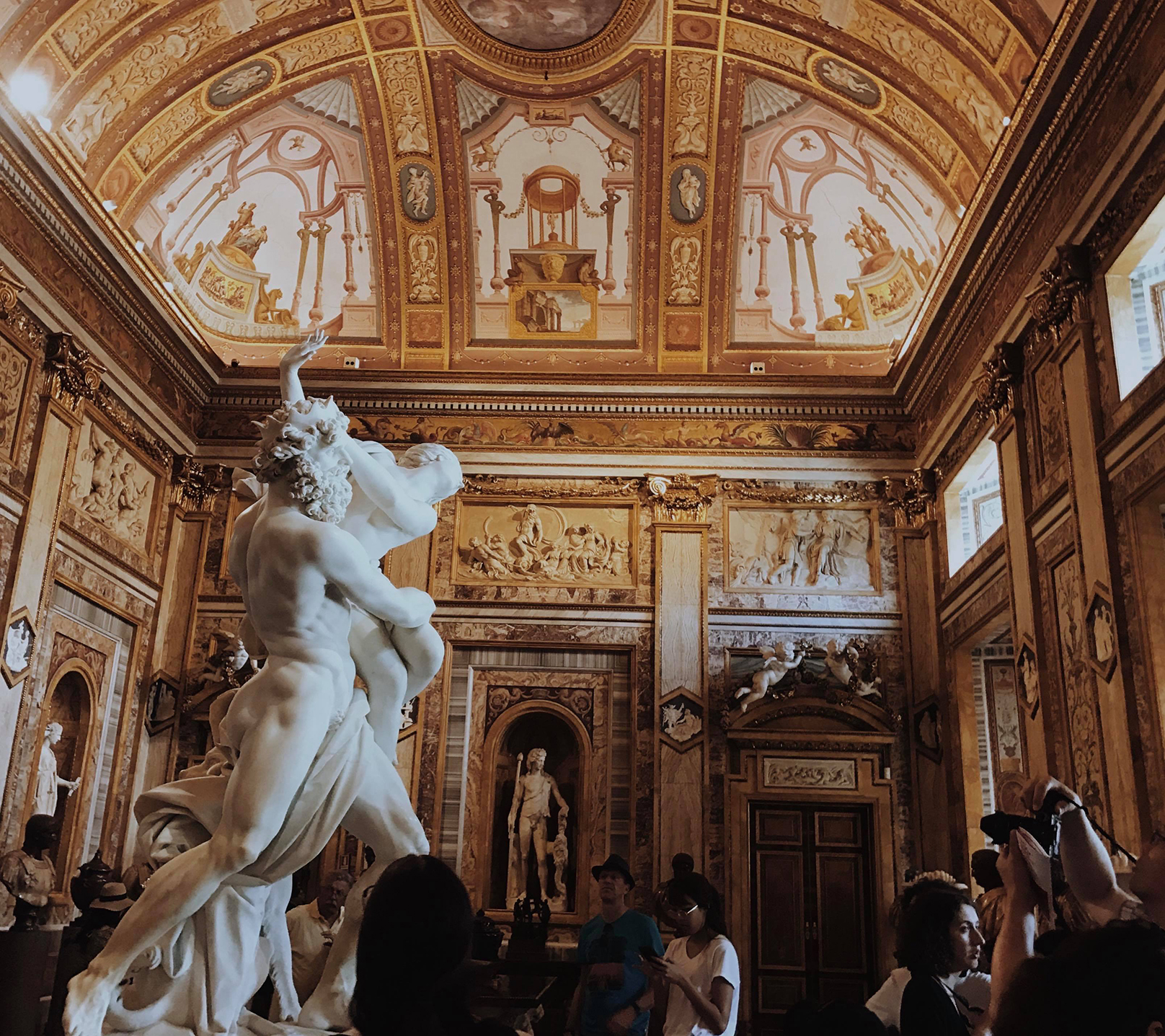 2nd Place: "Something is Fishy"
Photographer: Lauren Dirnberger
Majors: Biology and Spanish
Location: Southwater Caye, Belize
Study Abroad Program: UW Ceiba Rainforest and Coral Reefs FIG Field Expedition
Description: A photo of the research I was conducting on the patch reefs of Southwater Caye, Belize.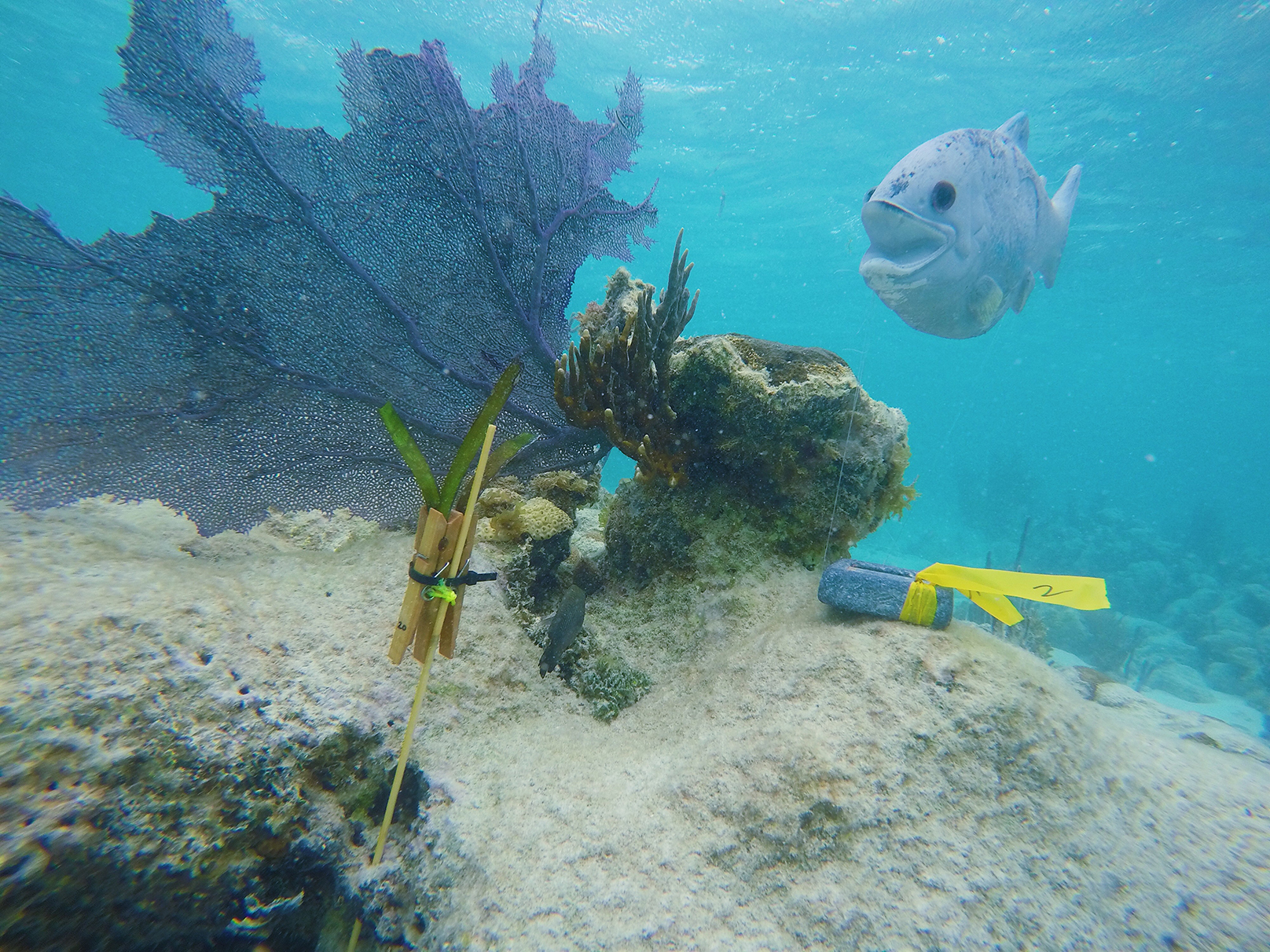 3rd Place: "A Second Chance"
Photographer: Grace Albright
Majors: Neurobiology and Psychology
Location: Mukono, Uganda
Study Abroad Program: UW Mobile Clinics & Health Care in Uganda
Description: A woman from the Mukono village in Uganda offers her works for students to admire and buy. This woman is HIV-positive and is selling her jewelry to raise money for her local HIV prevention non-profit. The jewelry is made out of recycled paper, offering a physical representation of the new purpose this woman and many others find once treated for HIV.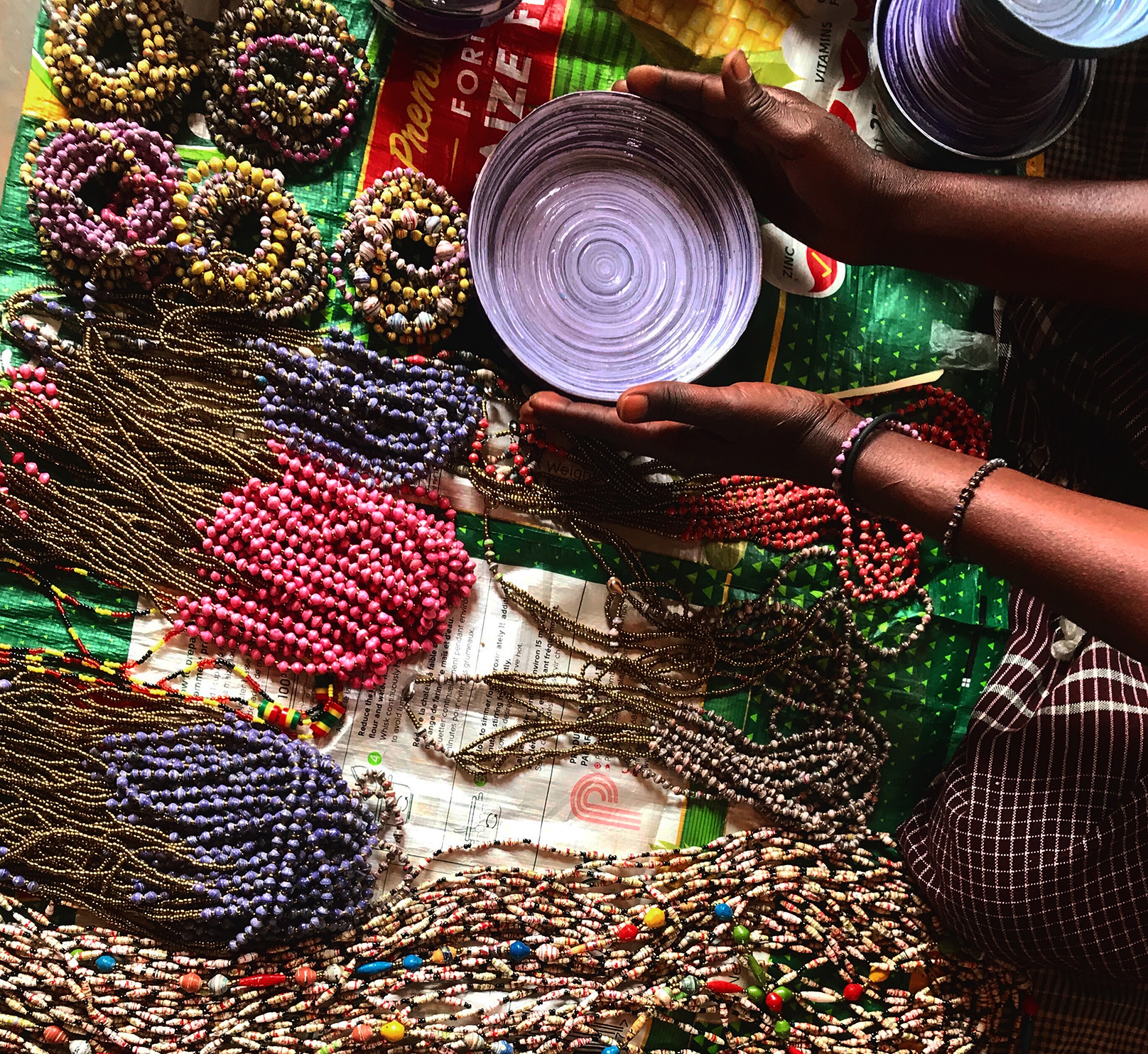 Honorable Mention: "HKUST"
Photographer: Wally Estenson
Majors: Finance and Computer Sciences
Location: Clear Water Bay, Hong Kong
Study Abroad Program: Hong Kong University of Science & Technology Business Exchange
Description: HKUST must be the most beautiful campus in the world. Sitting atop a hill, the school has a magnificant view of the ocean and one of the country's many national parks.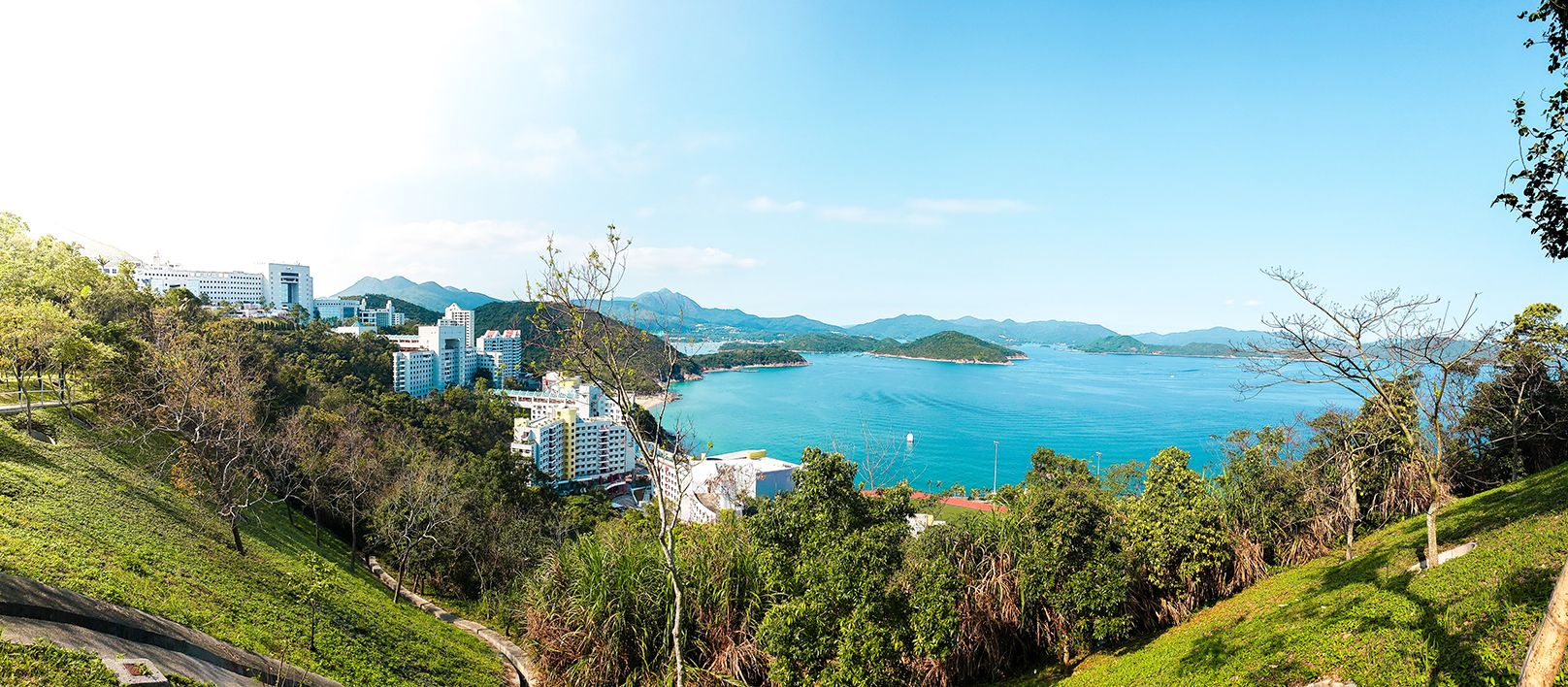 Live Like a Local
1st Place: "Somos Sevillanos"
Photographer: Caroline Davidson
Majors: Finance and Marketing
Location: Seville, Spain
Study Abroad Program: CIEE Seville Business and Society
Description: This picture of my friend, Hayley Boyd, and I was taken at the Plaza de Espana during the Feria de Abril in Sevilla, Spain. Feria is easily most Sevillanos' favorite week of the entire year. The festival takes place for a whole week, that includes decorated "casetas," bullfights, parades of horse drawn carriages and lots of flamenco dancing and music. Many businesses close, so all of the locals can go to dance, eat, drink and socialize with their friends. Both Hayley and I are wearing dresses, or "vestidos gitana" that were handed down from our host sisters and our host moms helped us to do our hair and makeup for the event. After my host mom helped me get ready for Feria, she proudly proclaimed that I looked like an authentic Sevillana — which was further reaffirmed when multiple groups of people asked to take photos with and of us in Plaza de Espana on our way to the fair!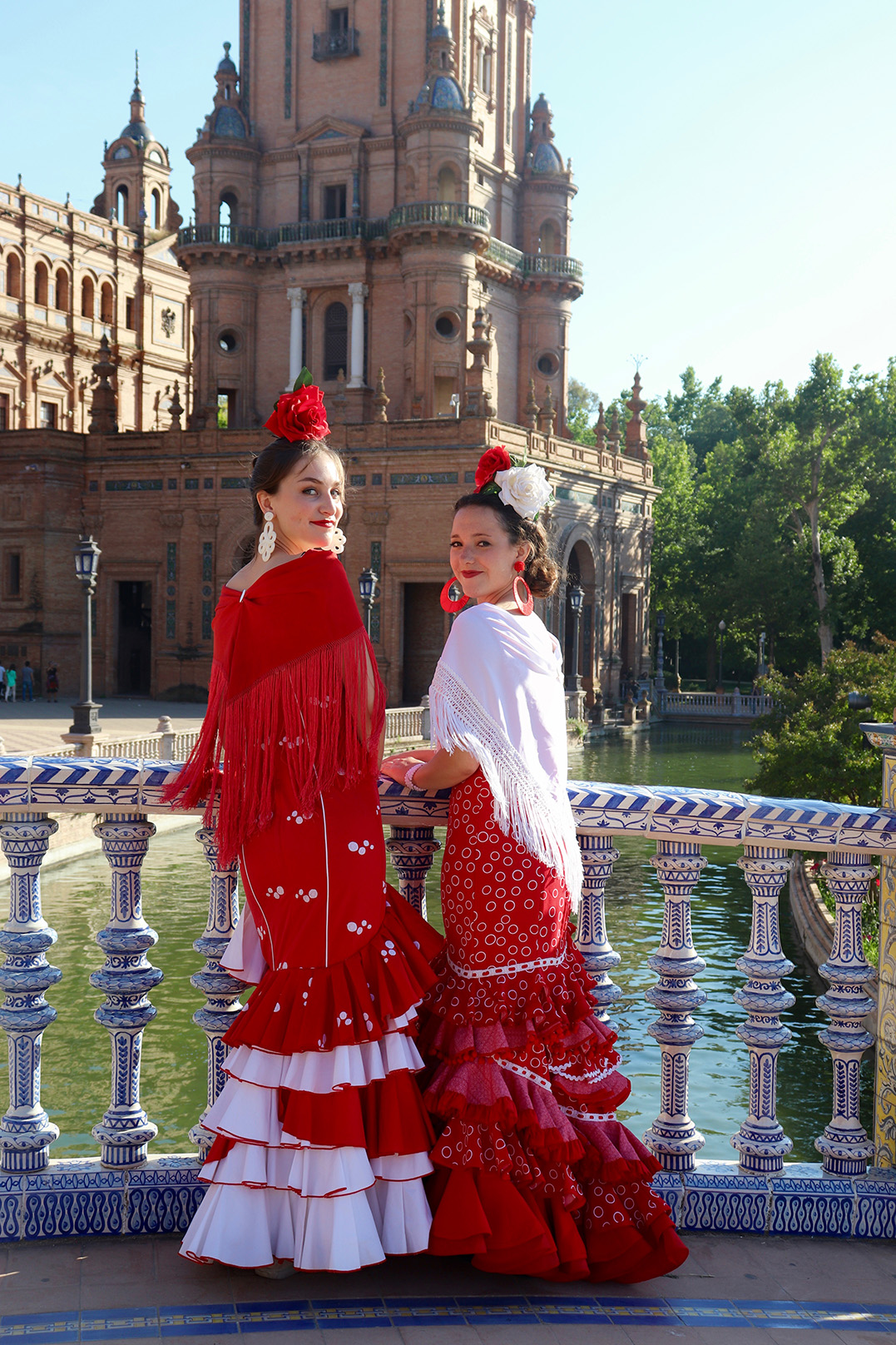 2nd Place: "This Is How You Make Chopati"
Photographer: Claire Embil
Majors: English and Religious Studies
Location: Amritsar, India
Study Abroad Program: UW Global Gateway in India
Description: The Langar is a free meal at the Golden Temple, the pilgrimage site for the Sikh faith. Three meals are served a day to anyone who comes regardless of caste, class, religion. They serve more than 50,000 people a day, and while there are some machines, the meal is cooked almost completely by volunteers. These kind women here taught us to roll the chopati (flat bread) for the meal. There was a language barrier between us but after they showed us, they guided our hands and gestured until we learned to roll the dough properly. After our attempts, our program advisor told me, "the moon was not round on the first day, so neither is the chopati."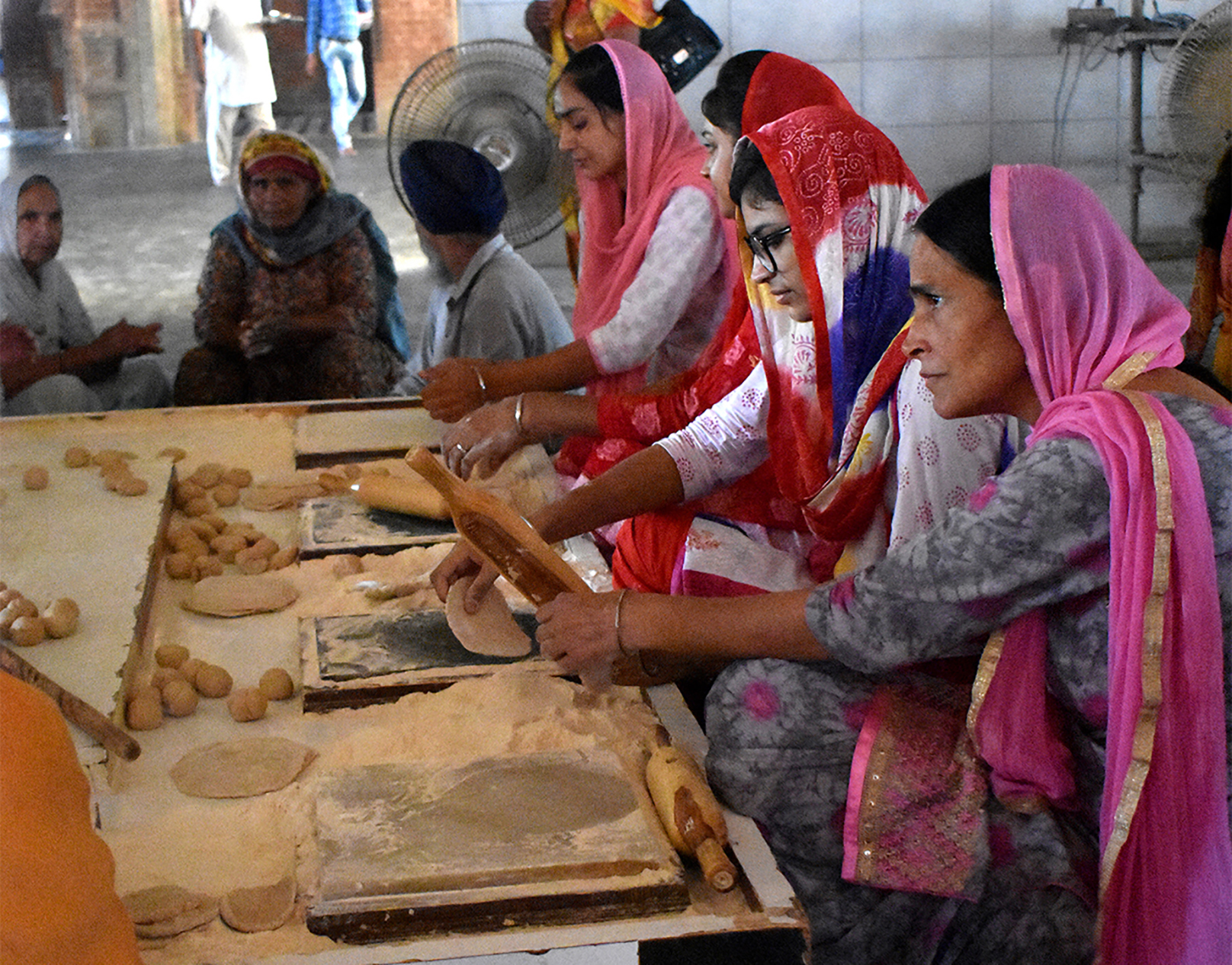 3rd Place: "Friedrichshain Bicycles"
Photographer: Avery Pilot
Majors: Classical Humanities and History
Location: Berlin, Germany
Study Abroad Program: CIEE Berlin Open Campus
Description: This is an image of bicycles against a wall of street art in Berlin, Germany. Bicycling is a common form of transport in Berlin, and I chose this photo because it showcases something common in Berlin against the most prevalent form of art in the city. Street art makes Berlin a colorful and enriching place to live in, providing endless visual inspiration to the people who live there.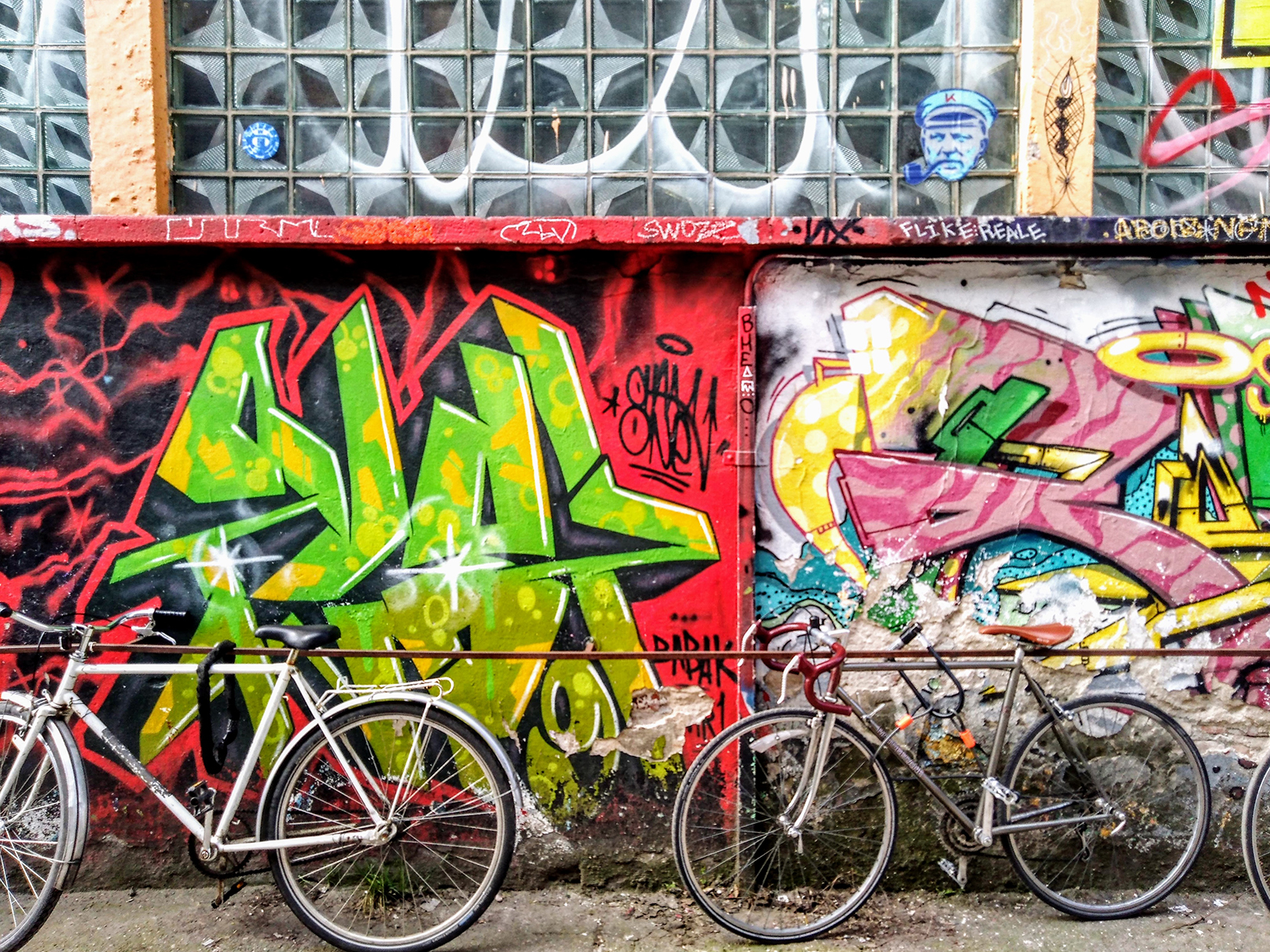 Honorable Mention: "Golden Week Festivals"
Photographer: Grace Pelisek
Majors: Anthropology and Biochemistry
Location: Hon-Kawagoe, Japan
Study Abroad Program: Waseda University Exchange
Description: During golden week, a week long break due to a cluster of holidays, a group of friends and I traveled to nearby Hon-Kawagoe also known as "little Edo" due to the number of traditional style buildings. We rented kimono and got to partake in the spring festival!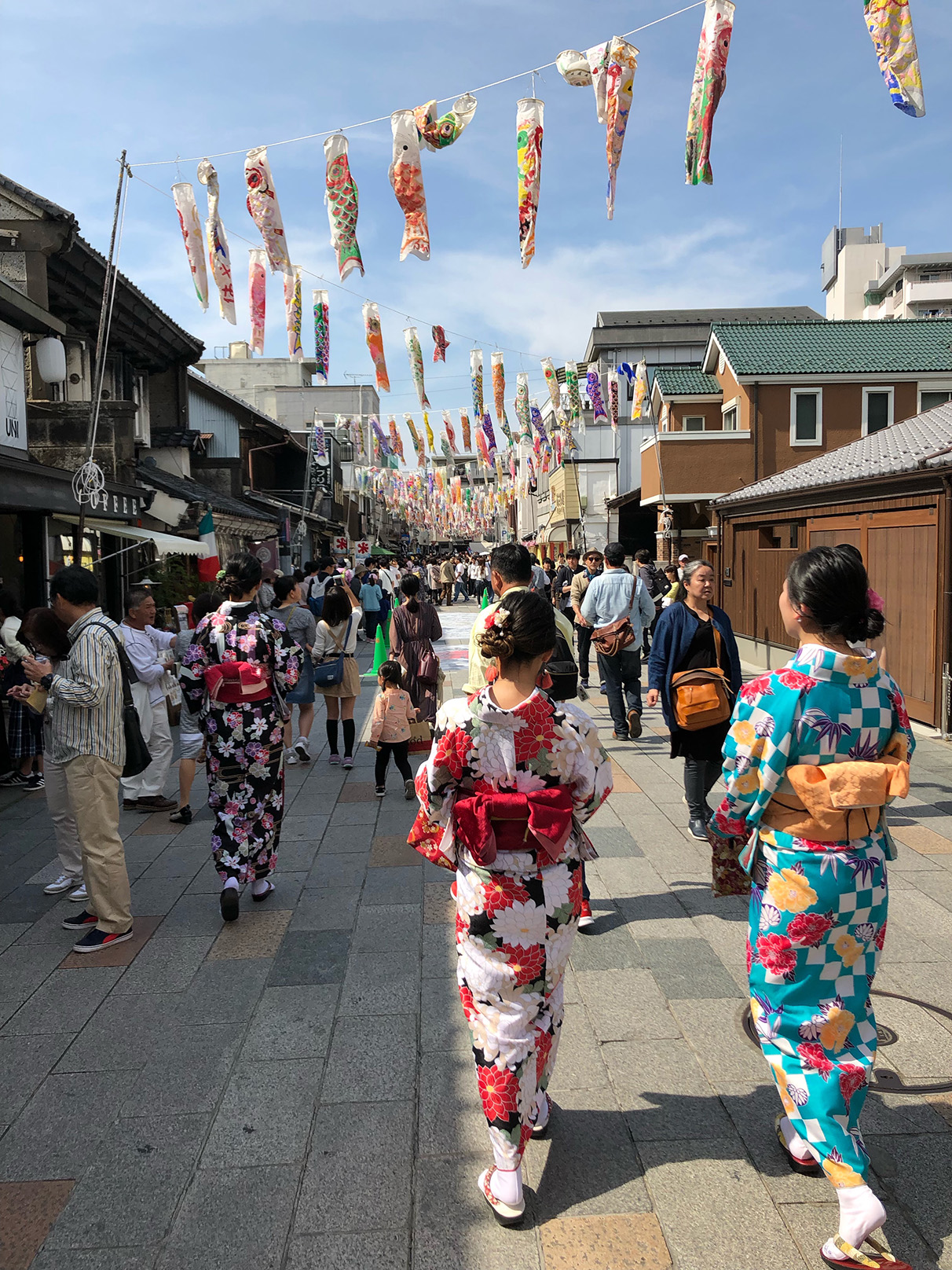 Honorable Mention: "Barca"
Photographer: Ashna Dadlani
Majors: European Studies and International Studies
Location: Barcelona, Spain
Study Abroad Program: IES Liberal Arts & Business Program in Barcelona
Description: Living like a local and going to a Fútbol game.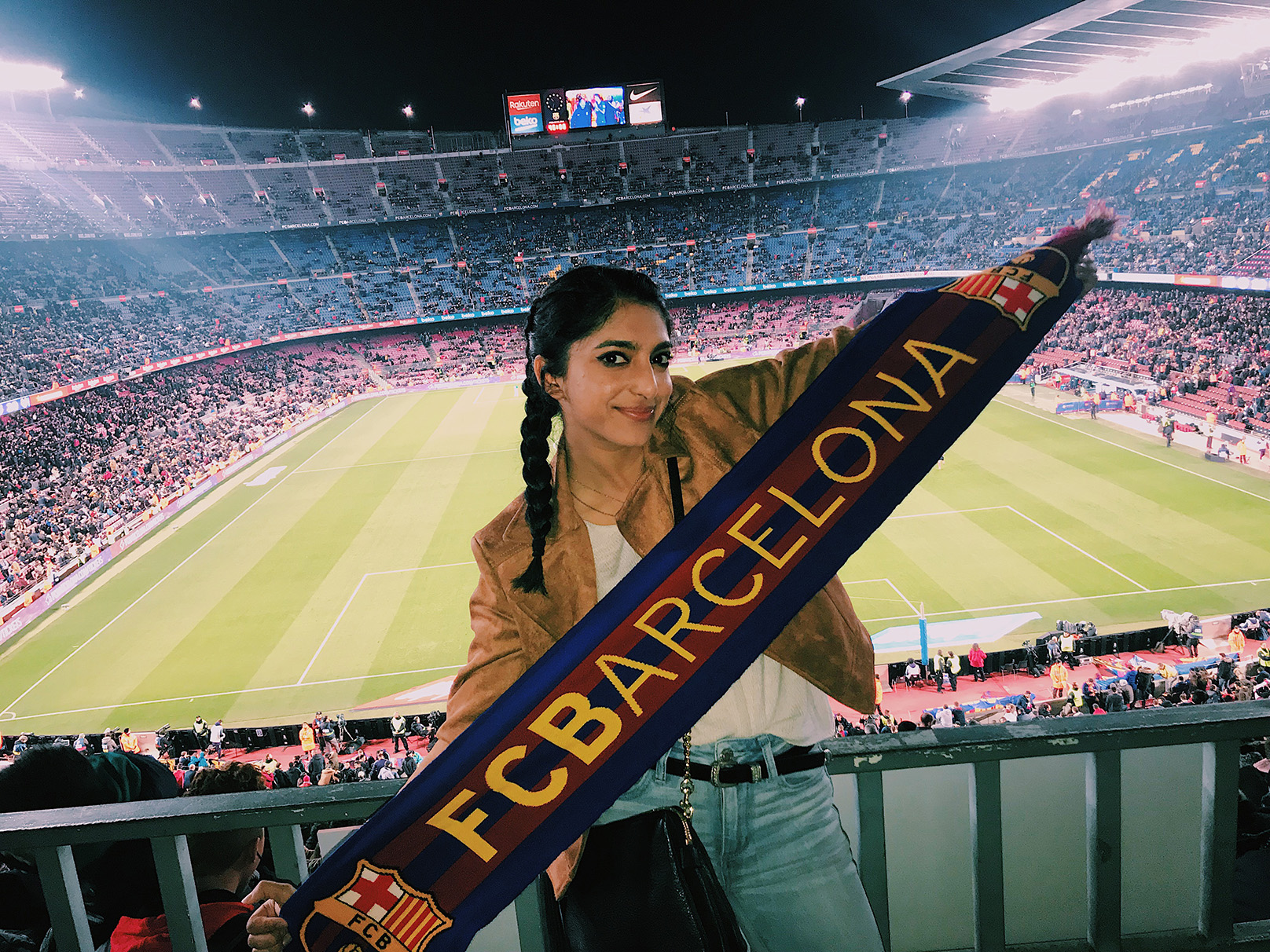 Postcard Perfect
1st Place: "Giants Among Giants"
Photographer: Evan Douglas
Major: Conservation Biology and Environmental Studies
Location: Amboseli National Park, Kenya
Study Abroad Program: SFS Wildlife Management & Wildlife Research
Description: With an oasis of palm trees and snow covered Mount Kilimanjaro in the background, a male African bush elephant roams through the diverse landscape accompanied by three Cattle egrets hitching a ride on its back.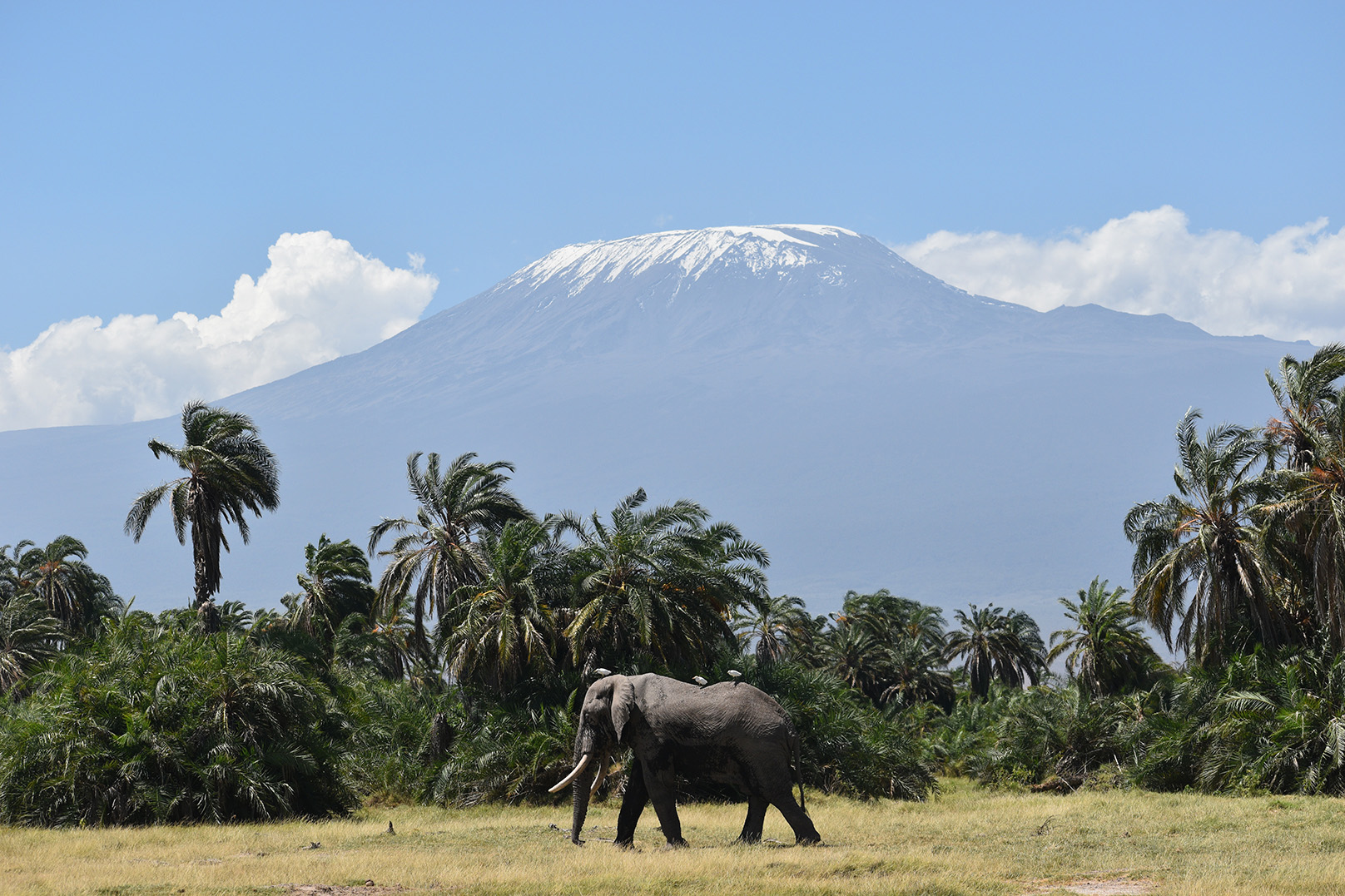 2nd Place: "Rice Terraces in Bali"
Photographer: Siddhant Jain
Major: Biomedical Engineering
Location: Bali, Indonesia
Study Abroad Program: Nanyang Technological University Exchange
Description: I took this picture when I went on a trip to Bali from Singapore. I visited the Tegalalang Rices Terraces, which is in a region of Bali called Ubud. It was unbelievably beautiful with picture-perfect scenery everywhere I looked. One of my more unforgettable experiences!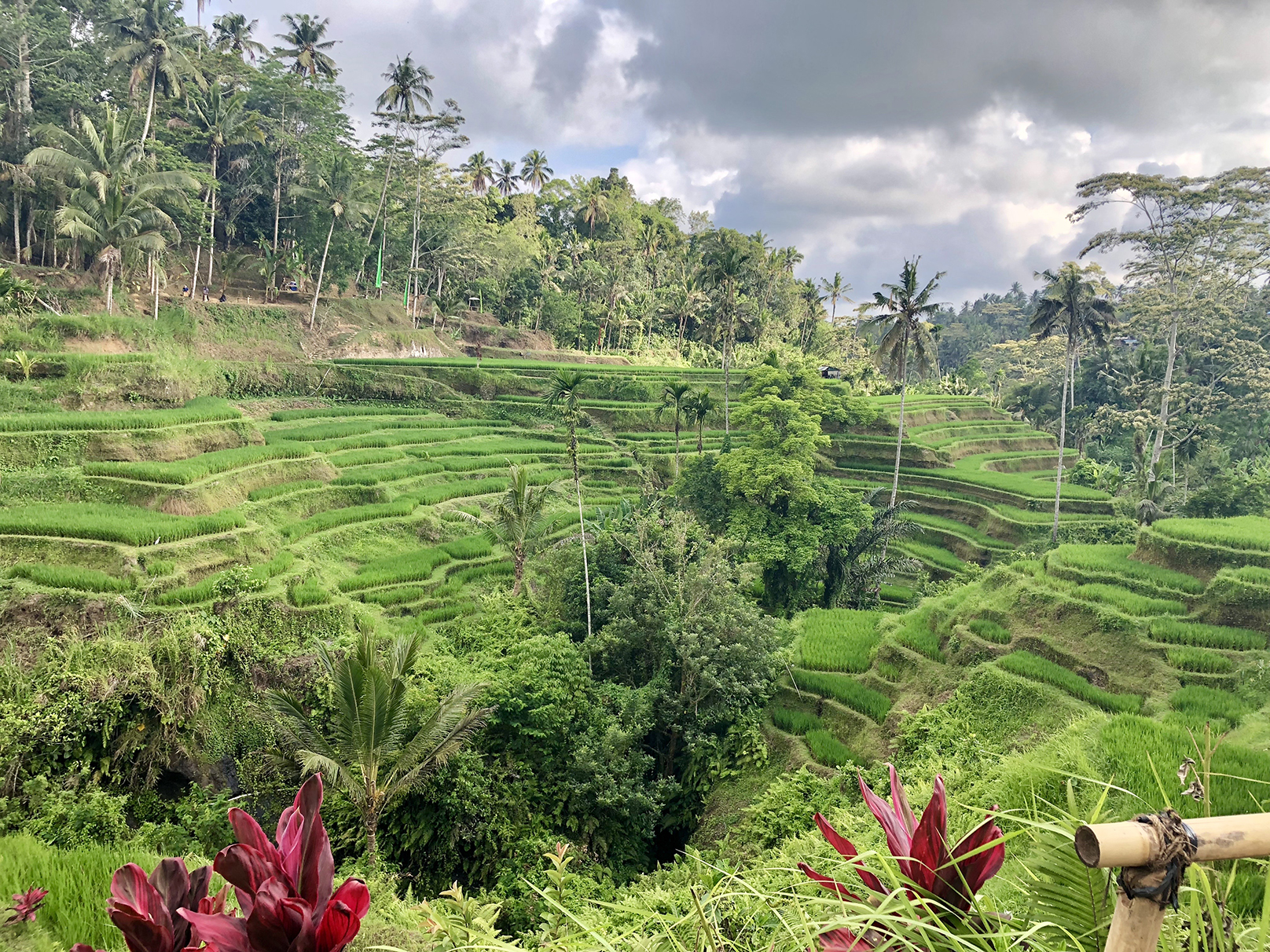 3rd Place: "Tongariro Alpine Crossing"
Photographer: Jake Zastrow
Major: Mechanical Engineering
Location: Tongariro, New Zealand
Study Abroad Program: University of Auckland
Description: The emerald and sapphire alpine lakes on the Tongariro Alpine Crossing.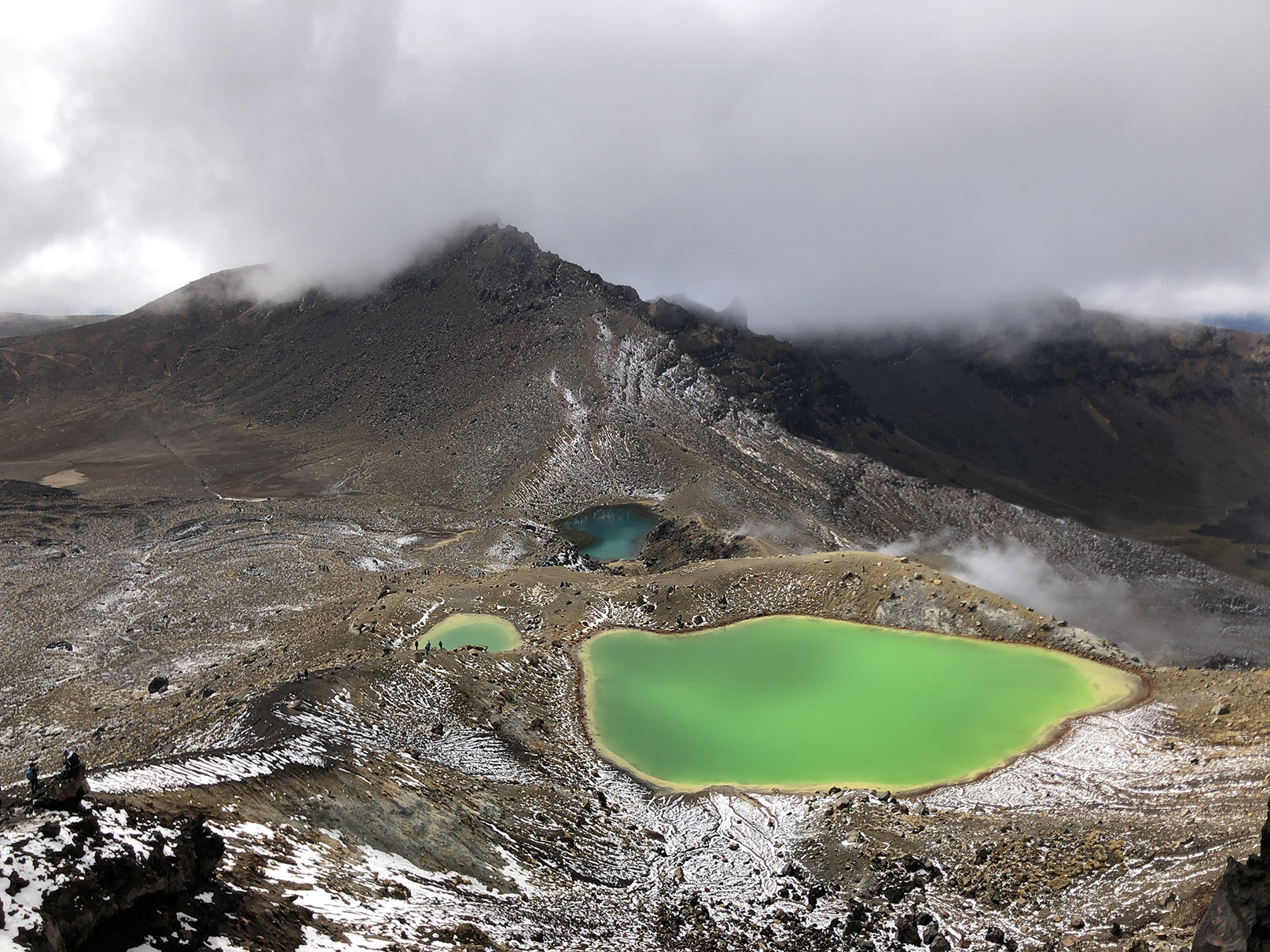 Honorable Mention: "Sunrise Over Fitz Roy"
Photographer: Leo Steiner
Major: Biomedical Engineering
Location: El Chalten, Argentina
Study Abroad Program: Instituto Tecnologico de Buenos Aires Engineering Exchange
Description: The infamous peaks of Mt. Fitz Roy can be viewed at sunrise if you can manage to get the trek started at 5am, leaving the only city in miles, El Chalten, behind. This photo was taken May 19th at 9:13am, and by 9:15 a cloud had blocked the sun and the rock faces had returned to a dull blue. It was a brief moment of amazement, while it lasted.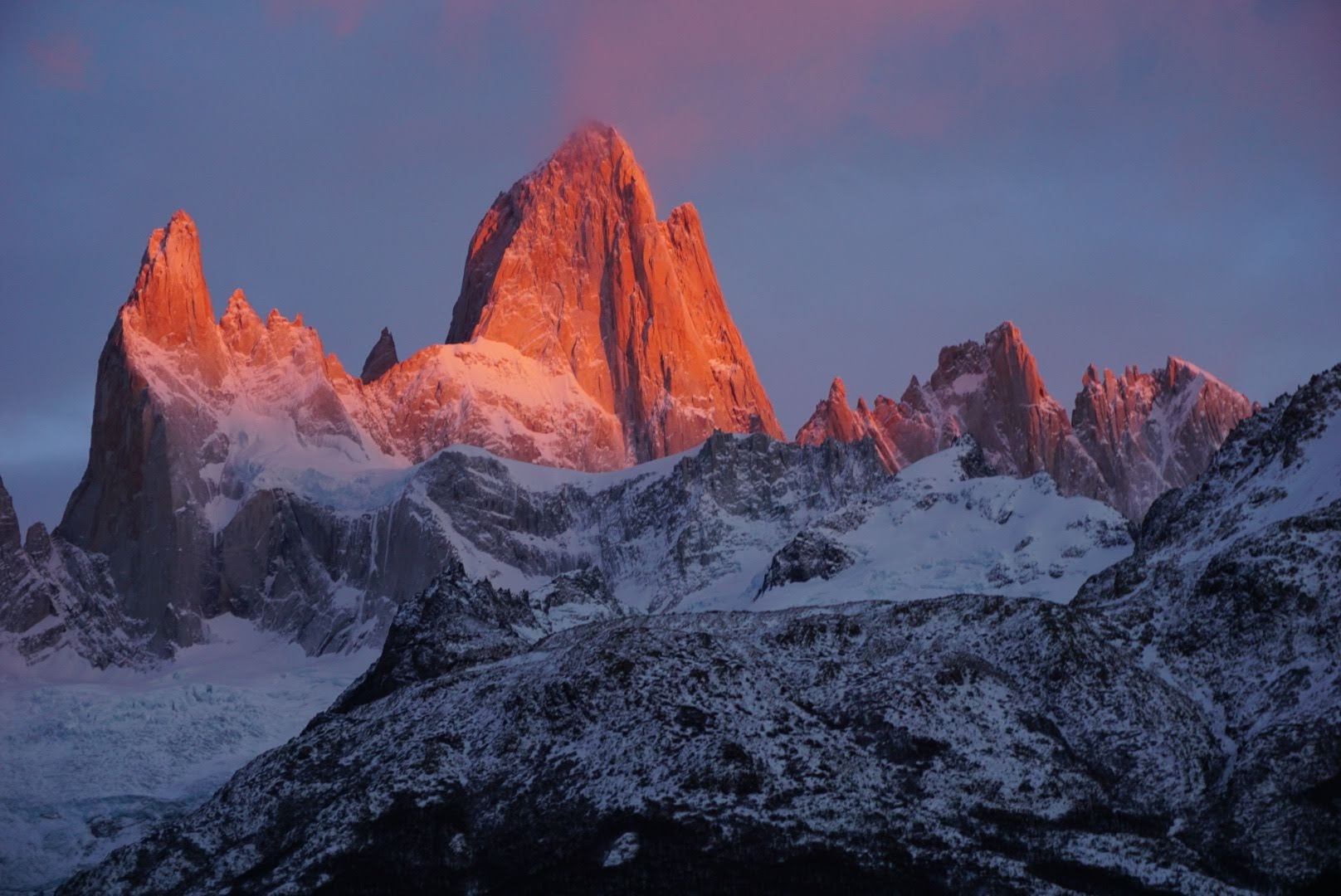 Honorable Mention: "Floating Photographs"
Photographer: Megan Jain
Major: Art
Location: Venice, Italy
Study Abroad Program: Santa Reparata International School of Art (SRISA)
Description: We saw this at the architectural biennial in Venice.